How can you get 100% Financing on Purchasing your Dream Bike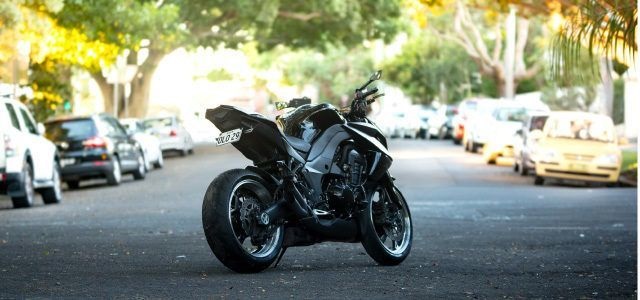 Riding a bike gives a surreal sense of freedom. Every teenager and young adult, at some point, has dreamt about owning his/her motorbike. There are ways to fast track your dream of owning the bike you always wanted. Several auto financing companies now offer a two wheeler loan up to the full value of the bike. This means you can own your bike without having to pay a rupee out of your pocket upfront.
Traditionally, the financing amount, also known as Loan-to-Value (LTV) ratio, was between 60% and 75% of the value of the bike or scooter. However, with structured credit assessment, and checks and balances in place, financial institutions can now minimize their credit risk and pass on the benefit to customers with 100% financing options.
If you too want end-to-end financing on your two-wheeler, here are some things you need to be mindful of:
Credit score
Your credit score is like a financial report card, and the first thing a lender checks to assess your two wheeler loan eligibility. It allows the financing company to check your ability and willingness to repay the loan based on how you have managed to clear your previous liabilities. 
To be able to secure 100% financing, you need to have a sound credit score of at least 750 or above.
Income proof
Your ability to repay the loan is directly related to how much you earn in a financial year. The threshold for securing a two-wheeler loan is very low. However, to get 100% financing, the difference between your monthly income and bike loan EMI needs to be considerable.
Usually, financing agencies will cap your EMI at 40% of your take-home salary. Other than your salary slip, you may be asked to submit three months' bank statement and your ITR from previous years to assess your loan eligibility.
Repayment schedule
Bike loans are available for tenures ranging from six to 60 months. If you can afford to do so, consider opting for higher (but comfortable) EMIs and a shorter bike loan repayment tenure. From the lender's perspective, a longer tenure entails prolonged credit risk. Your willingness to repay the loan within a short span improves your chances of securing full financing.
Model of the bike
The make and model of the bike can also determine whether you are eligible for 100% financing for your two wheeler loan. If you are going for a low to mid-range, popular, Indian manufactured bike, the chances of getting complete financing are higher than opting for a high-end, imported bike.
Conclusion
Before you send out a bike loan application, be sure to take care of these critical factors as they will help your chances of getting full financing on your bike. Also, remember to choose a financing partner that offers complete transparency, such as Tata Capital. 
You can check details regarding eligibility, charges and even get an estimate of your EMI with Tata Capital online. Take a step in the right direction to fulfill your dreams now.