5 Expert Qualities of the Best Personal Injury Lawyers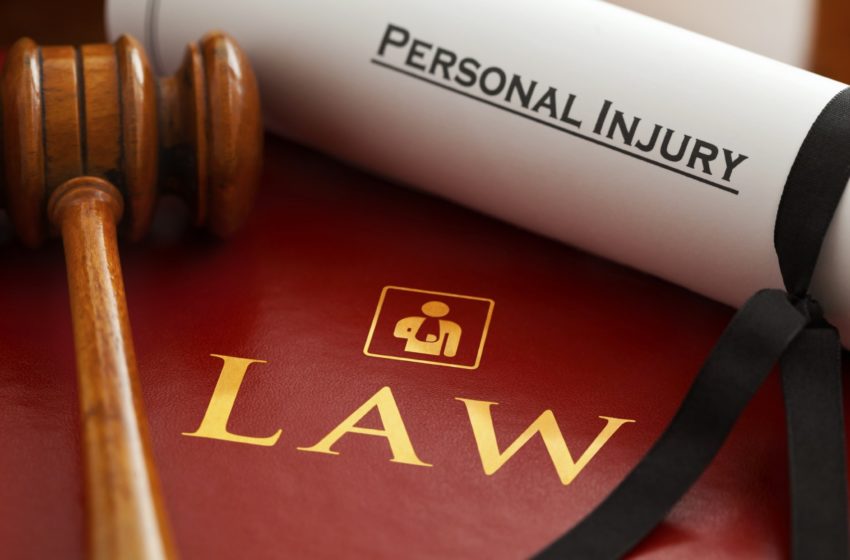 When you're trying to find a great personal injury lawyer, you want to make sure that they satisfy your list of qualifications.
Suffering an injury has layers of complications. First, you need to get treated after the accident to make sure you're healthy, then you need to deal with insurance and potentially find yourself a lawyer. The last thing you want to do after an accident is enter into litigation, but finding a good lawyer is crucial to closing the door on your personal injury.
As you type "best personal injury lawyer near me" into your browser, it's important to understand that your search is just beginning. Finding your personal injury attorney isn't just about finding one with the best credentials or the most experience, it's about finding someone that gets you and your situation.
In this post, we're going to tell you 5 expert qualities of the best personal injury lawyers. If they have these, then you can be sure that you're getting quality legal counsel. If you have that, then you'll get what you deserve after your injury.
A Winning Reputation
Setting out to find a personal injury attorney usually starts with a Google search these days. You'll type in something like, "best personal injury lawyer near me", and go methodically go through the results until you find one that seems fit for the job. To find out more about a particular legal firm, you have to look at their reputation among their peers and former clients.
Customer reviews, as in many other industries, is a crucial element for personal injury lawyers trying to attract clients. Most will proudly display their customer testimonials on their website, and although these are helpful, you can take it a few steps further than that as well.
Hop back onto Google and go to the reviews section. Here, you'll be able to see an overall star rating and (hopefully) numerous reviews left by former customers. The reviews you find on listings sites are often the most telling and honest, so study them carefully before you make your decision.
Another thing personal injury law firms rely heavily on is customer referrals. When you need a lawyer, it can be helpful to as around to people that have gone through a similar experience in the past.
If they can recommend a particular lawyer, it makes your search that much easier. Most lawyers will have referral programs in place to help promote their services, which is a positive sign as well.
Fees That Work For You
Expert lawyers are nothing if not confident in their abilities and their fees should reflect that confidence, thus instilling confidence in you to hire them. What this usually results in is a fee structure that is customer friendly. If a lawyer is asking for much of the quoted fee ahead of time, that's a sign to move on and find someone else.
The best law firms will operate on a contingency basis, meaning, you only have to pay if your case is successful. Of course, every attorney is a little bit different, so you can't expect sweeping similarities with how they charge. It's important to keep an open dialogue about what you're being charged so that you don't get in any hot water down the road.
Get a quote before hiring a lawyer and make sure that you aren't breaking the bank before your case is won.
Professional and Sincere
Eventually, you'll start sitting down for meetings with a few personal injury attorneys to get a sense of how they can help. When you do this, you'll probably be looking for some positive qualities that set one lawyer apart from another, which can end up being difficult.
One thing you really want to make sure of is that there's a certain level of professionalism in the firm. There are a lot of personal injury lawyers out there, some of them quietly go about their business helping people, while others tend to come off a bit sleazy.
You have to try to gauge the sincerity of the person you're speaking to. Do they really care about seeking justice for you after your unfortunate accident or are they just out to get your money? It's not easy to decipher this during the first meeting, but follow your gut instinct and you should end up with someone that really cares.
Staff and Availability
When a legal firm takes on your case, you can only assume that they have the time and resources to handle everything accordingly. The last thing you want to run into is a firm that brushes you aside because a more lucrative case has come up and they don't have the manpower to prioritize you.
During your initial meetings, try to find out more about the firm, its staff, and how they're going to handle your case. Is the lawyer who quoted you going to be the one that you speak to throughout the case or are you going to be handed off to an assistant at the firm? This isn't uncommon, but they should be very clear about how things are going to proceed.
Availability is one of the most important qualities because you need to feel looked after during personal injury litigation.
Expertise
Last, but certainly not least, your personal injury lawyer should have particular experience with cases like yours. Degrees and certifications are great, but if they haven't had extensive experience handling these kinds of cases, both in and out of court, then how are you supposed to have confidence in them?
Every lawyer has to start somewhere, but if you want to see your case succeed, their on-the-job experience is an invaluable asset. Don't be afraid to ask hard-hitting questions about previous cases to determine whether or not they're going to be up to the task of winning your case.
"Best Personal Injury Lawyer Near Me"
Your personal injury protection may start with a Google search of, "best personal injury lawyer near me", but the vetting process can be long and tiresome. Look for these 5 expert qualities and don't settle for a law firm or lawyer that doesn't satisfy all of them. If you're going to win your case, you need a lawyer you can trust and a good lawyer has all of these qualities.
Did you find this post helpful? Come back again for more on health, fitness, entertainment, and legal advice.