Online Gambling Trends 2021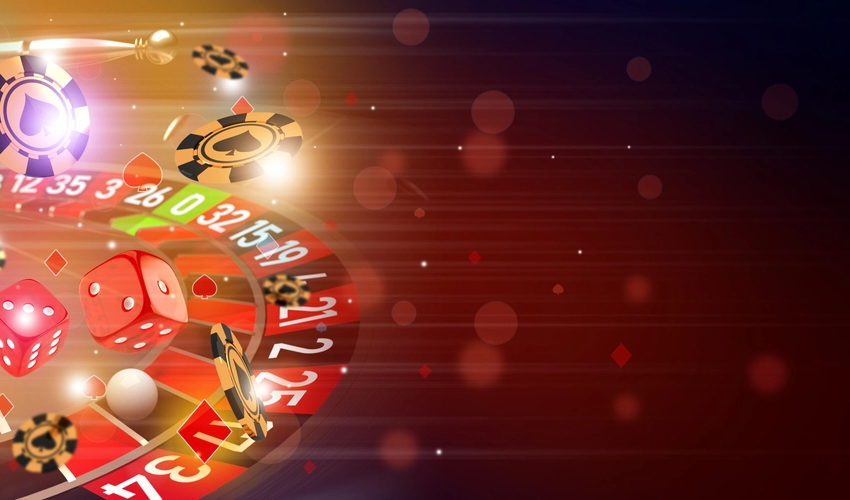 The online casino industry is developing at a rapid pace. For example, in Europe, virtual casinos are beginning to bypass their land-based counterparts. It is too early to talk about the classic casinos losing to online gambling platforms, but one cannot fail to note the growing online casinos popularity.
According to the latest market research, the global online gambling industry is expected to accelerate in the coming years, with an annual growth rate of nearly 11 %. In 2020, the market was valued at $ 65 billion, and this figure is expected to triple by the end of the decade.
We have seen many changes in the industry since gambling first appeared on the Internet. And the rapid technology development has become a key point here. Evidence of this can already be seen in 2021.
New forms of gambling
Online gambling brings tens of millions of dollars annually, so the competition is very tough. And in order to be successful, the online platform must constantly evolve and implement the most current trends. So, new games appear every month and new formats are actively developing. Let's consider the main trends and the most promising innovations:
Virtual and Augmented Reality. Every day VR and AR technologies are becoming more accessible and tightly integrated into our lives. Therefore, in the next year or two, we will see a revolutionary update of online casinos – games with the ability to fully immerse in the virtual world.
Live casino games. Live casinos are already an independent segment of the online gambling industry, which is gaining more and more popularity. The secret of its success is simple – it is a combination of an online format, convenient for many, and at the same time – an interaction with a live dealer, which seems for many players more reliable and comfortable.
Skill element games. It's no secret that entertainment providers today are preoccupied with satisfying the millennial generation interests that are gradually entering land-based and online casinos. Experts have already determined which slots are able to interest young people and what characteristics they should have. So, classic slots, lottery and other usual offers do not attract millennials too much: they want to see elements of skill games in products.
E-sports betting. The active development of e-sports in recent years is evidenced by the constantly increasing number of video game fans. The sphere is really developing rapidly: new disciplines appear, the tournaments level is growing, in addition, the amount of money is steadily increasing. Indeed, e-sports betting attracts more and more attention every year, and all bookmakers are diligently developing this direction. In particular, bets on Dota 2 and CS: GO matches are among the most popular.
Virtual sports betting. This format became especially popular during the total lockdown, when even those who preferred real sports betting found themselves in a stalemate. And if you can't wait for regular matches for quite a long time, then in virtual format the games go on seven days a week and around the clock.
Further gambling development will follow the path of greater technological improvement. Leading gambling operators closely follow industry trends and strive to quickly implement them. So today users are not limited only by slots, now online platforms collect hundreds, and sometimes thousands of games of various categories and providers. For example, the Shangri La web platform is already introducing the most promising trends that are gaining serious momentum. The online casino appeared in 2016 and offered slots, live dealer games and classic sports betting. Today the website's games collection is simply amazing – more than 2 000 releases. The live casino section has significantly expanded and offers games from several dozen providers. And in the games themselves, the gameplay has noticeably improved and there are more viewing angles. In addition to traditional sports betting you can place bets on e-sports and virtual events in various modes – live and pre-match.
Mobile gambling is already a significant part of the online sector
There are two ways to play in modern mobile casinos: using apps, or you can simply switch to the mobile version of your favorite online casino. Online platforms have optimized their sites to fit the various screen formats of players' mobile devices. That said, it makes sense to use the app, as it is often easier and more enjoyable gambling experience. Many top brands have been offering online gambling for quite some time and have improved their services with mobile apps. So, at the beginning of 2021, the Shangri La Casino and Sports platform launched its own mobile application. Here you can find all the games that are on the site, and the same wide functionality.
New opportunities for deposit/withdrawal of money
Convenient payment system is one of the criteria by which a casino or a bookmaker is gaining popularity among players. If a user can quickly and easily replenish a deposit or withdraw funds, then he will be satisfied and remain on the site. Therefore, representatives of the online gambling industry are constantly improving and developing new payment options.
Invariably, the most frequently used methods of depositing / withdrawing money are credit, debit cards, as well as various e-wallets. A growing number of sites are accepting cryptocurrency, making it a great alternative to more traditional deposit methods. Moreover, some sites were originally designed to use only bitcoins. Because it remains the most popular cryptocurrency, but at the same time on some sites you will get the opportunity to play on Litecoin, Dogecoin, Peercoin, Ethereum and other cryptocurrencies that are also popular.
Besides, a fundamentally new product is expected to appear in the near future. It is planned that the innovative payment system will allow customers of online casinos and bookmakers to place bets on credit. The developers note that the "liability limit" will be at least one hundred dollars, but the maximum amount is not specified.