SEO Companies: Their Practices and Processes in Applying Strategies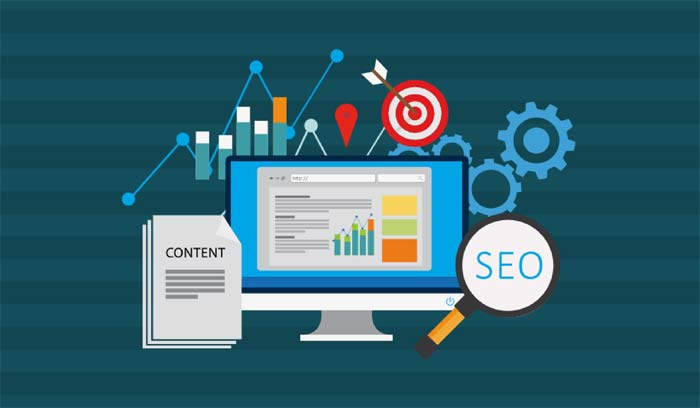 Today, Google has become a virtual landscape where you and your potential consumers can meet. That is all thanks to search engine optimization or SEO — the act of reaching audiences by ranking high on the results page of a customer's search query. However, with millions of competitors around the globe, it is only right that you trust an SEO company to apply effective strategies to get you to the top!
Eighty-nine per cent of customer purchases start with a search query, according to Fleishman-Hillard. This is no longer hard to imagine since we can all testify to the convenience of finding information with just one tap of your phone. Thus, it has been used as a digital marketing strategy to entice these customers, who are searching before they purchase, to go to their online store. To achieve this, you would need to do SEO strategies right with the help of SEO companies!
What is SEO all about?
An SEO company in Singapore would tell you that it is all about the process of optimising your content so that Google will recognise and measure your relevance by your use of certain keywords. Google's bots do this by crawling your website pages. Then, it will decide which ranking you get in a search engine results page or SERP.
This is not a work of magic! You have to know that everything follows a system, including SEO. Therefore, when you adhere to the rules (or not, more on this later) you would get favourable results that will last a long time, years if you may.
How does it work?
Now that you have a grasp on what SEO is like, then you are probably curious about how it works. Tackling its most important tool would probably be the best way to understand it. This tool would be the keywords. Keywords can be a short tail which comprises three words or less and a long tail which has, at least, four words. These shall be strategically incorporated in your online articles to let Google know that you have a relevant article that is informational and useful for users who made a search query using those keywords.
In Singapore, SEO marketing is growing every day that it has assisted thousands of companies to achieve a high spot on a SERP. However, you have to know that there are certain practices in SEO that you can get. This is where you decide which practices of SEO you are siding in: white hat or black hat.
White hat SEO
Picking the side of white hat SEO, you will be assured that you are in it for a long ride because you followed all search engine rules and policies. What is essential in its practices is that they focus on your human audience, meaning that you make sure that their needs are always satisfied. This is what reputable SEO companies do, especially when they are highly recognised in the industry already.
Black hat SEO
On the other hand, black hat SEO is used for getting an immediate financial return by the use of keyword stuffing, invisible texts, and doorway pages. Basically, it does not follow the search engine guidelines and rely on an aggressive approach to get clicks. People who have done the tactics recognised as unethical are banned from search engines, thus ruining their chances to get a long-term investment.
Optimising your website
A website can be optimised with on-page SEO and off-page SEO. In Singapore, companies offer these in SEO packages where it can give you more chances to rank high in search engines. Let us start with on-page SEO first.
On-Page SEO
This has three major strategies that companies do for it to be effective. Here they are:
Content
Applying white hat SEO practices, your hired SEO company should have composed an article that gives the most relevant and quality information with strategically placed keywords. For instance, your company serves customers who need Mandarin courses. They should have composed an article that has factual data, engaging language, and of course valuable keywords related to Mandarin courses that Google's bots can recognise.
Keyword selection
Keywords are partially what SEO is all about because it plays a major role in dictating what content will discuss. Your hired SEO company would know not to make mistakes when getting keywords like picking the wrong keywords, not focusing on search intent, and ignoring the competition in your industry.
Architecture
Once bots have seen the harmony of these two related elements, then they would assess if your site has good architecture. Bots will deliver a positive message to Google when it has seen that your website architecture has fast loading pages, safe connection, and is mobile friendly that is appealing to customers.
Off-Page SEO
Unlike on-page SEO, an off-page SEO part of your website will focus on four qualities which are:
Trust
Indeed, you have read that right. Your hired SEO company needs to get Google's trust to let them know that your website is not a spam or a hoax. It can be built by working on authority, bounce rate, domain age, and identity building.
Links
Quality is better than quantity, they say. This applies to getting backlinks because links from the right sources are worth more than a bunch of links from your own website or those bought under the table which is mostly from spam sites. Trust that an SEO company in Singapore will get the most high-quality links to place your website at a better edge.
Personal
When your website is optimised to translate to almost every language you will easily get to a quick win! This can be done with the help of international SEO services in Singapore where it follows the best and most effective practices to personalise your page for an optimal experience. This will aid in reaching your target country audience.
Social
When your article has been shared by influencers who are recognised by Google, they will take it as a valuable article that can help you rank better on a SERP. More than that, the number of shares have an impact because they will see that you are on top of the competition.
A company that will prioritise you
Singapore may be a little late in establishing a digital marketing landscape but it does not mean that companies in the industry will remain at a standstill. Thus, you should see what these SEO companies like OOm SG have to offer. OOm has SEO packages that are in a lower price range but the same service delivery than any other SEO agencies in Singapore that have higher markups! Moreover, the company is composed of skilled professionals who are trained to provide high-quality service that aims to prioritise your business' needs!
Visit us today at oom.com.sg to get a quote!