Top 5 Places in the US Every Rver Should Visit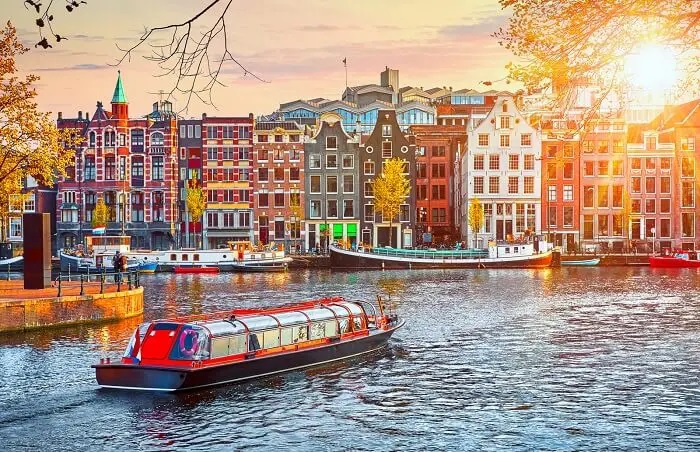 The freedom of having a travel trailer means you can go anywhere, anytime you please. Fellow travelers and RV dealers alike will tell you that the one of the hardest parts of being an owner is deciding where to go next. That being said, these 5 US destinations for RVers are must-sees.
1. Moab, UT—Gateway to the Best of the Desert
A top choice for RVers is Moab, UT, which is the gateway to majestic Arches National Park, and Canyonlands National Park is nearby. With ample boon-docking opportunities and several free dump stations around town, the people are almost as glorious as the desert formations and stunning views.
2. Blue Ridge Parkway National Park
The Blue Ridge Parkway National Park is a 469-mile drive between Virginia and North Carolina, and every mile offers a new view of sweeping mountains year-round. Along the road trip you might encounter music festivals, street fairs, and even spot the occasional bear. Plenty of RV campgrounds grace the parkway.
3. The Florida Keys
Warm and sunny consistently, the tropical paradise known as The Florida Keys is a fantastic RV destination any time of year. Finding a place to park will be no problem, and you'll have plenty of places to fish, kayak and snorkel on the isles. Don't miss Key West, the Everglades National Park, Dry Tortugas National Park, and Biscayne National Park on your journey.
4. Yellowstone National Park
One of the nation's top destinations for RV owners, Yellowstone is laden with beautiful lakes, impressive wildlife and a collection of geothermal natural wonders including hot springs and geysers. It's simply stunning throughout the year, and the abundance of animals is unbelievable.
5. Sequoia National Park
Enormous Sequoia trees are rare globally, but they are plentiful in this National Park. It's proximity geographically allows for snow play until late spring, but hiking is by far the best way to see these beauties. Don't miss nearby Kings Canyon National Park adjacent to Sequoia National Park.
Want in on the exhilarating feeling traveling so freely can bring? Check out used and new travel trailers from reputable RV dealers and get ready to roll.