Your One-Stop Guide to The Best Budget TVs in The Market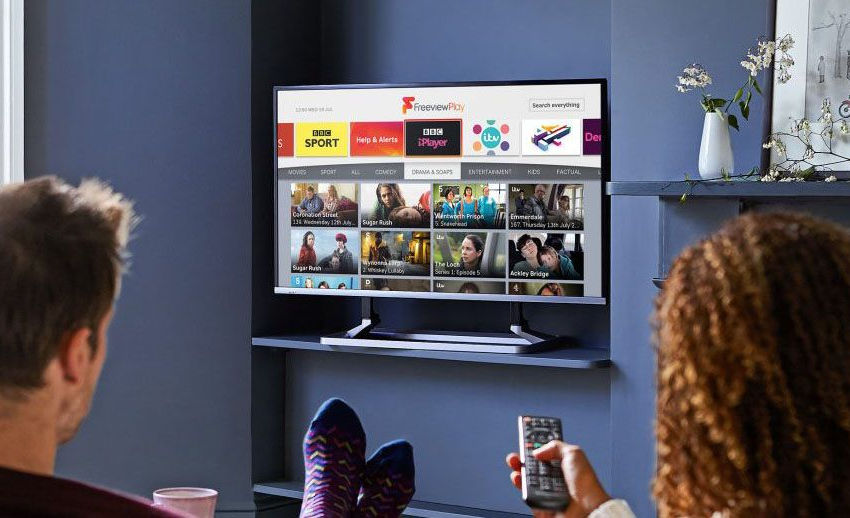 With TVs becoming smarter, better and economical, you don't have to spend a fortune to buy the best TV for your home. Today Smart TVs are getting cheaper and are more in demand than ever. These smart TVs come with numerous features, such as Bluetooth and WiFi connectivity, option to stream content from OTT platforms, voice assistance and the best part is with Smart TVs you no longer have to install a set-top box. Yes, you got that right! You can just connect your smart TV with your WiFi and get the subscription that you want and, voila!
So, if you are looking for a large, sharp, colourful, and bright TV for your bedroom but are low on budget, then we have you covered with our round-up of the best budget TVs in the market that would fit your budget.
Budget Televisions Launched in 2020
Today there are a plethora of budget smart TVs available in the market. With a normal budget of around 10k, you can buy a smart TV with many amazing features, such as WiFi and Bluetooth connectivity, free online content, YouTube streaming, and more. Let's check out a few of the best budget television models launched in 2020.
1. ONIDA HD READY SMART IPS LED TV – FIRE TV EDI
LG 32 INCHES HD READY SMART LED TV 32LM560BPT
MI TV 4A PRO
SONY BRAVIA KLV-32R202G
METZ 40 INCHES FULL HD SMART LED TV
Features & Specifications Offered in the Budget Television Segment
Today even a low budget range TVs can deliver an amazing viewing experience and most of them come with many great features as well, which eventually eliminates the need to spend more on an external streaming device. These best budget TVs feature an impressive picture quality with immersive audio output, Bluetooth and WiFi connectivity, offer streaming services such as Netflix, Amazon Prime Video, Disney+ Hotstar, Alexa and Google voice assistance, and more. All you have to do is, connect your smart TV with your WiFi and stream anything of your choice.
Best Budget Television to Buy in India
Now that you know what to expect from your budget smart TV, here are four of the best affordable smart TVs in the market right now that offer a compelling set of features.
LG 32 INCHES HD READY SMART LED TV 32LM560BPT
Costing only 14K, this LG 32 Inch LED TV is one of the best HD Ready Smart LED TV you can buy right now in India. It runs on LG Web OS, which lets you access popular streaming services like Amazon Prime Video, Netflix, Disnay+ Hotstar, and more. For your connectivity needs, the TV comes with 1 USB port and 2 HDMI ports. The TV also comes with a home dashboard that allows you to control your smart home appliances effectively.
MI TV 4A PRO
Costing only 12.5K this MI smart TV boasts of many amazing features. This 32-inch Android smart TV runs on Xiaomi's own PatchWall UI and has 2 USB ports and 3 HDMI ports for connectivity needs. The TV features an incredible picture quality and supports 20 Watts of Dolby Audio output. The MI smart TV also supports popular streaming services like Disney+ Hotstar, Amazon Prime Videos, Netflix, and more.
Onida 32 Inches HD Ready Smart IPS LED TV(Fire TV Edition)
Featuring an amazing LED screen and stunning design, this marvel by Onida is one of the best budget TVs to buy right now. The smart TV runs on the Fire TV OS that offers you a Fire TV UI without connecting to a Fire TV stick. The Fire TV UI lets you accessan array of streaming services and apps, such as Prime Video, Disney+ Hotstar, Netflix, Zee5, SonyLiv, YouTube, and more. The Onida Smart TV also supports Alexa voice assistance and costs just 13K.
Shinco 40 Inches Full HD Smart LED TV(SO42AS-E50)
This 40-inch TV from Shinco has a quad-core processor coupled with 8GB of storage and 1GB RAM. The TV features a Full HD resolution with a refresh rate of 60Hz. The Shinco LED TV comes equipped with 2 USB ports and 3 HDMI ports for the connectivity needs. The TV runs on Uniwall UI that gives users 1500000+ hours of content from streaming services.
Shop Best Smart TVs at the Lowest EMI
By now you must have decided your budget and are looking for a good deal on a new smart TV. But buying a TV from any offline store would cost you a lot of money. So, it would be a better decision if you buy it online and save on your bills. But the question remains the same, where to buy it from? The Bajaj Finserv EMI Store is one of the best online platforms where you can buy your brand new smart TV at the lowest price. At Bajaj Finserv EMI Store, you can buy your brand new smart TV on easy, no-cost EMI and get it delivered within 24 hours. You can also buy other electronic goods and home appliances at low-cost EMI and even get premium products at zero down payments.