5 Tips To Help You Paint And Decorate Your New Home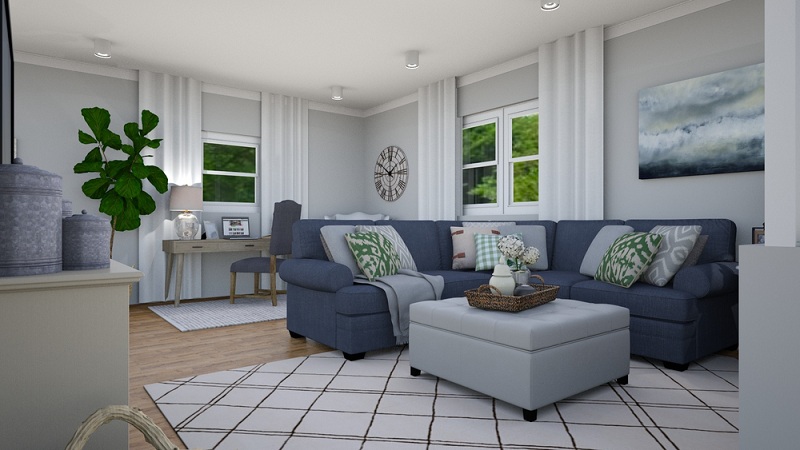 Everyone dreams of a home that is big and spacious and beautiful and aesthetic, with cosy corners to sit and relax while sipping on hot coffee to exuberant rooms perfect for enjoying the weekends. If the home is well-organized and is well-equipped with the right decorative pieces, it will exude positive and vibrant vibes. This is the primary thing needed to make a home comfortable and welcoming with its warm atmosphere. This is why people wish to decorate their houses in the right manner to attain and bring out the best in their living space.
Why is decoration necessary?
Adorning anything with suitable and minimal pieces always is pleasing to the eyes. The same applies to homes as well. The places where we live need to be well-decorated and clean to ensure that they are comfortable and have a pleasing environment. There are also several other reasons to do so that are discussed below:
To revamp the look
When you buy a new home, you can revamp its look according to you by getting it painted in your choice of colours and decorating it with the pieces you like.
To avoid gloominess
If you feel gloomy throughout the day and then come back home to an aesthetically pleasing view and a room with subtle lights and authentic decoration, it will instantly brighten up your mood.
To impress the guests
If you want to stand out among the group of your friends and want to impress them with your choices that can be displayed beautifully in front of them, then decorating your house in the right way is necessary.
These can be a few reasons why you might want to decorate your houses with the right pieces of your choice and experience lavish living.
Moving to a new home can be very exciting and thrilling. It is always a dream of everyone to buy a house of their own and decorate it the way one wants. Here are a few tips to help you paint and decorate your house in the best manner.
1. Use light tones
Selecting light and neutral tones for painting your house will make space look bigger and flattering.
2. Use fancy lights
Using fancy and layered lights on neutral tones will make the look very aesthetically pleasing. The warm lights will give a very soothing effect.
3. Add suitable furniture
Using furniture that is suitable according to the space available is important. Please do not use too big or too small furniture pieces as it may look weird.
4. Go for statement decorative
Using authentic or decorative statement pieces will give a very pleasing and luring look to your home. Going overboard with decorative items is a bad idea.
5. Use curtains
Curtains are important to separate one corner from the other and cover windows to give a complete look. Using matching and soothing curtains will add that jazz to the whole look.
These are the five tips that should be followed by everyone who is beginning to decorate and paint their houses. Thus, decorating and painting your home in the right manner is very important to ensure that your home exudes comfort and welcoming vibes.