Decorating Trends for 2020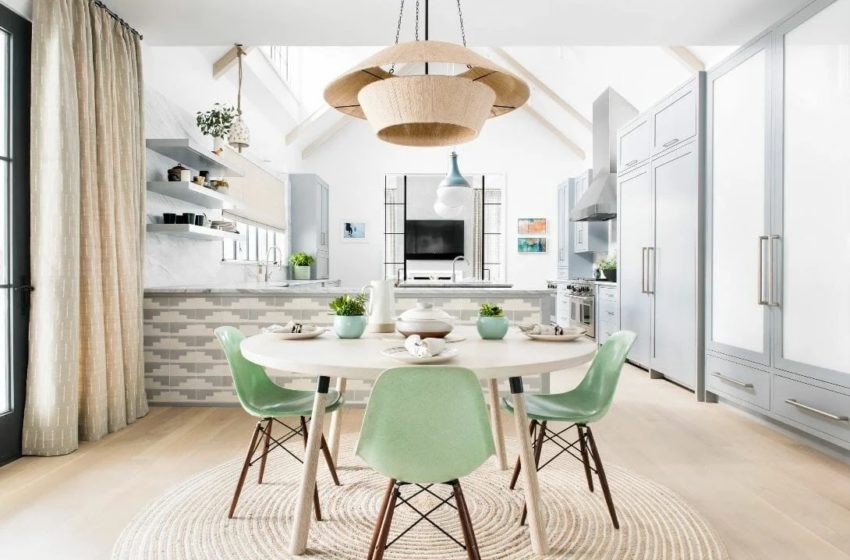 With the crazy start we had to 2020, it is a wonder that anyone is thinking about decorating trends. But the world continues to go round and Pantone announced its 2020 Color of the Year as Classic Navy. Home Decor magazines and websites have published lots of interesting predictions for the 2020 trends. Keeping your home up to date is a vital part of home value and resale marketability. In addition, it is just plain fun to redecorate!
Trends We Will See In 2020
The last few years we have seen lots of white. With the deep contrast of Classic Navy as the Color of the Year, some of what we will see will counter the white on white movement while keeping the white. Some of the top trends we will see in 2020 are:
Sharp contrasting such as black and white or navy and white. The old hamburger joint black and white checkered floors will spice up our kitchens or light colored plank flooring with navy walls will bring zing to the bedroom.
Expect to see more aged patina. Patina gives the appearance of oxidized metal, stone or wood. This is a new play on vintage and you may see more clay and ceramics.
Another vintage shift is rattan or wicker furniture. Although traditionally a porch furniture, these sturdy wickerwork pieces are making a comeback and match nicely in a coastal setting.
One more throwback is curved sofas. These luxurious, modern couches will take you back to the 60s and 70s. Get out your bellbottoms!
Lush botanicals are another big shift in the industry this year. Giant floral patterns and leafy green palms will adorn not only wallpaper but furniture and even ceilings.
Outdoor Trends
Inside home decor is not the only thing changing in 2020. Outdoor living is extremely popular and more people are fixing up the old house rather than buying a new one. The burst of television shows about home renovation and redecorating have made us all want to be house flippers or to change our own homes to be what we want. Some emerging ideas for 2020 are:
Black accents are becoming very popular. Shutters, iron door designs and railings are blazing trails in the housing industry. Even entire walls will be seen in black.
Dark on dark exteriors will show themselves this year.
Outdoor sanctuaries will splatter backyards. Places to read, relax and entertain are favored especially with the new social distancing norms.
French doors leading to inviting patios and pool areas give the welcome home feeling. With iron door designs, these lovely romantic additions will be a part of not only the backyard decor but indoors as well.