The Advantages of Framed Bathroom Mirrors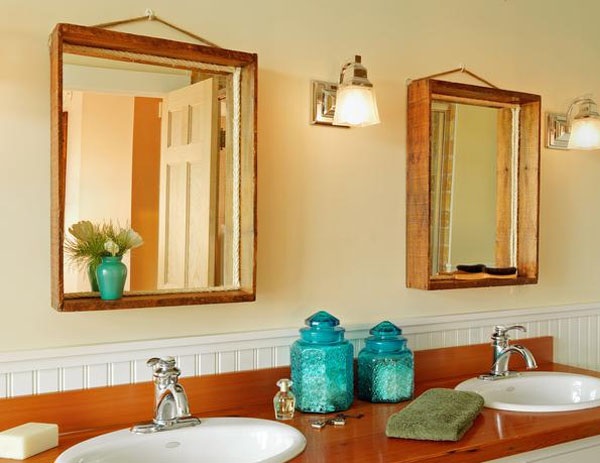 Many people do not realize just how much time they spend in their bathrooms. Between brushing your teeth in the morning and the evening, a shower in the morning or at night, and general relaxation, the bathroom is one of the most important rooms in the home. Therefore, it is important for you to make your bathroom into a personal space that you will love. If you want to add a bit of personalization and flair to your bathroom, then framed bathroom mirrors are the way to go. There are a few advantages of these bathroom mirrors that you should keep in mind.
Bathroom Mirrors Bring More Light to the Room
If you decide to place bathroom mirrors near a light source, you will instantly see the way light bounces off the mirror back into the room. Overall, this is going to make your bathroom feel like a much brighter space. This will give the feel of a larger room, making it feel more open and spacious. Furthermore, bright lights will increase your mood as well. Your bathroom is a place that should make you feel happy. Adding bathroom mirrors will do exactly that.
Round the Corners of the Bathroom
One of the most important benefits of bathroom mirrors is that they can make the corners of the room feel more attractive. While many people like to hang bathroom mirrors over the sink, it is also a good idea to think about placing a framed mirror in the corner of the room. If there is a little alcove that hides your toilet or a small wall near the shower, this is the ideal place to put a bathroom mirror. This can help the corners of the bathroom feel more rounded.
Add Some Visual Drama
If you are looking to make the most out of your bathroom mirrors, then add a little bit of drama to the room. Do this with mirrors that are hung high on the wall. This will create an added visual interest while bringing some personal flair to the space. If you use bathroom mirrors to maximize your bathroom's sense of space, this can change the entire look of the room itself. Regardless of the size or style of your bathroom, you can hang a high mirror to enhance the space.
Make the Most out of Framed Bathroom Mirrors
If you want to use your bathroom to maximal effect, then you need to employ framed bathroom mirrors. You can hang full-length mirrors over the bath, place a big mirror over the vanity itself, or place them near light fixtures. All of this will make the bathroom feel more spacious and welcoming.