How To Become A Business Development Executive | Receptix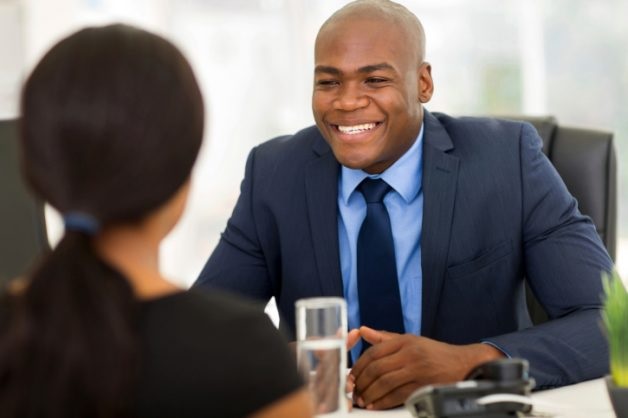 Looking for a career option after a business degree or a degree in mathematics? Business Development Executive might be the choice for you. The growth of a business is the main agenda for any company. And for this purpose, a business development executive is assigned. Since the responsibility of a business development executive is an important responsibility, the paycheck is also impressive. So you get paid handsomely if you work hard in this field.
Usually, a business development executive is an employee who has had experience in the sales or marketing department for 3 to 5 years. However, you can always start as a fresher after a bachelor's or master's degree in business administration or a related field.
If you have an interest in business and finance and have the ability to solve problems can be a great business development executive.
Here is adequate information about Business Development Executive       Job Description
Find the list of more than 9K Business Development  Executive Jobs in India.
Salary Scale
At the entry-level, a business development executive can earn around INR 2,5,444 on an average. With experience in hand of one year or so, you can earn around INR 299,881 on an average. Experience is the key in any profession. So as you keep gaining experience, your salary will also keep on increasing. From INR 400,998 to INR 800,00 and even further. Cities like Bangalore have companies that offer the highest salary packages to business development executives. In fact, even Mumbai has a lot of companies that offer high salary packages for this field.
Related post: Business Development Manager Job Description
The Work Responsibilities
A business Development Executive needs to work closely with all the departments of the company. They are responsible for providing ideas to attract new clients.
Have a thorough knowledge of all the products and services of the company
Keep building new contacts and keep an eye for potential clients
Facilitate the growth of the business at all levels and not miss an opportunity
Develop creative training strategies to educate as well as motivate the employees to perform at their best at all times.
Collaborating with the marketing and the sales department for various business strategies
Analyzing and finding a solution to the feedback of unsatisfied customers
Developing sales goals for the sales team and making sure that the goals are met
Ensuring that the clients and customers are made aware of all the new products and services of the company
Always be on the lookout for new market initiatives
Maintaining cordial relations with potential as well as existing customers of the business
The job of a business development executive is a typical 9 to 5 job. So if you enjoy working with a routine, you will enjoy working in this profile. Networking is an essential part of the responsibilities of a business development executive so these employees are entitled to a lot of traveling. Business trips are a part of this profession.
The ambition is to expand the business and diversify the clientele. That is why the demand for business development executives is high. They help flourishing and growing a business. These high-level sales professionals are an asset to the company. Therefore, the future scope of this profession is bright and high.
 About The Author:
Sumedha is a Content Developer at Receptix. She is a Post Graduate in English and has the penchant for creating a variety of content that is attention-grabbing. She develops real-world content that can certainly elevate the strategic stance of an organization. Skilled in writing detailed articles about the what's and if's of the corporate world and finding a job.