Incredible dinner date ideas for an anniversary celebration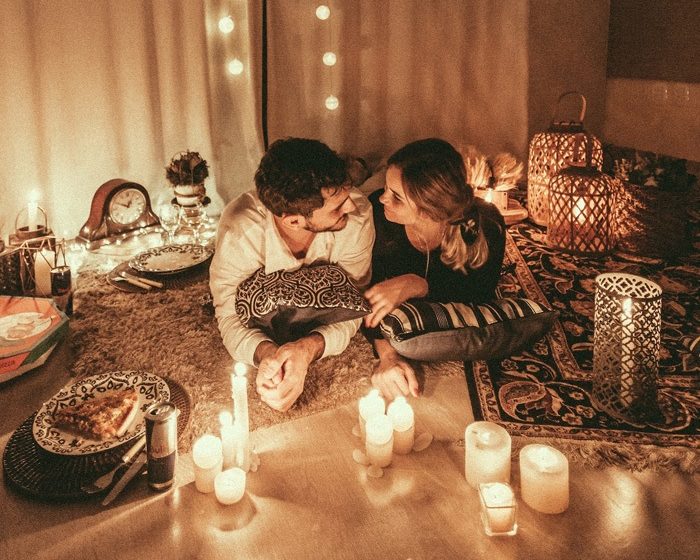 Anniversaries are always special. It's the day to relive the beautiful occasion of marriage. It is a day to remember how you and your spouse have sailed through the journey of life filled with sorrows and happiness. This beautiful day must be spent most memorably. So, ditch the same old traditional methods of wishing your partner by gifting bouquet, greeting card, dress, jewellery etc. This time, feel the sparkling passion between both of you, spend quality time with each other and make the day utterly romantic and unforgettable. A dinner date is what you must go for this anniversary. Short of creative ideas? Don't worry! Here we present the most incredible dinner date ideas to make your anniversary extra-special.
Candle Night dinner in a luxurious restaurant: Lovely dim lights, soothing background score, and a well-decorated table for two – these elements create a pleasant atmosphere imbibing loving vibes into each other on the loveful day of the anniversary. Relish your favourite cuisine coupled with cocktails and desserts in the most eye-catching and comfortable ambience.
Rooftop Dinner: Rooftop restaurants are always romantic and mostly liked by couples. If you want to spend alone time with each other, then you can reserve the whole terrace and celebrate love this anniversary. Before reserving the table, you may explore options online and book the one that has a perfect setting and offer your favourite meal choices. Rooftop dinner would definitely be an incredible idea to spend romantic time with each other and would surely give you and your sweetheart some beautiful memories.
Romantic dinner date at home: Having a romantic dinner at home is always more special than eating out, and also way too less expensive. Thoughtfully prepare a menu and set the mood before your spouse arrives. Arrange wine, appetizers and main course followed by dessert. Also, plan the cake surprise. Order cake online from a reputed website and avail its delivery at the right time. Cakes in Hyderabad can be easily availed online in different flavours from chocolate truffle to the black forest to strawberry to vanilla etc. Just start exploring now and pick your favourite one.
4. Slow dance to your favourite love songs followed by dinner: Gather all of your old CDs and play the ultimate love song. Choose the ones that would remind both of you about the lovely moments you've shared together. Play it at a low volume, hold your love in your arms for as long as you can. Dance slowly; try out the salsa, ball dance. Enjoy your favourite wine and binge into the delicious cuisine that both of you find most scrumptious.
5. Watch a movie together and order a meal from a food app: Anniversary is the best day to spend quality time with each other. It's a day to keep the work aside and de-stress yourself by keeping all the tensions and worries at bay. Cuddle each other, love each other, laugh and giggle together and make most of this fantastic day. You can have real fun at home only. Why take the pain to dress up, reserve the table, move out and wait for the food to come up? Play your favourite movie on your mini home theatre and order food from outside and enjoy the cosy and private time together. Believe us; your spouse would love your idea of a dinner date at home this anniversary. You don't need to be extravagant to express your love and care. All you need is the right mood and the loving thought, and the day will be spent in the most special way.
Simple ways of gratitude can speak volumes; you don't need any grand, sweeping gestures to celebrate the anniversary. Dinner dates are the best ways to amaze your loved one and make him/her feel special.  We have just shared a list of creative dinner date night ideas that won't disappoint you. So, pick the one that you find closest to your heart and treasure the memories till the last day of your life.