Natural Stone Or Porcelain Countertop: Three Keys To Differentiate Them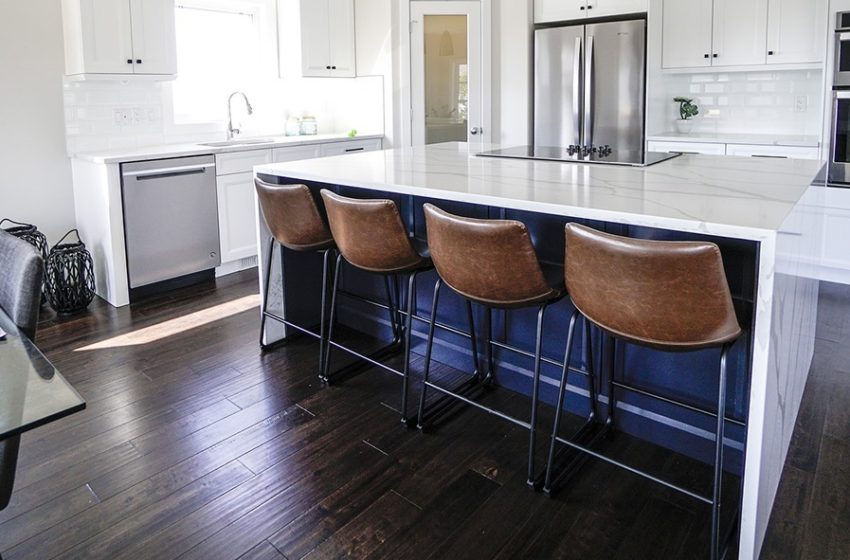 When choosing a countertop for your kitchen, you need to know the differences that exist between the materials available on the market. Two of the most used products are natural stone and porcelain. 
However, do you know how a natural stone countertop differs from a porcelain one? Take a look at this small guide with essential keys to help you choose the most suitable material for your kitchen project.
Natural Stone Worktops
What Is A Natural Stone Countertop?
A natural stone countertop is made of a material whose origin is 100% natural, such as granite, quartzite, marble, slate or travertine. Natural stone is extracted directly from quarries and does not need any transformation process or use any chemical product during its production. Therefore, it is a sustainable and ecological product that can be recycled and used for other projects.
What Natural Stone Is The Most Used?
The most widely used natural stone in kitchen countertops is granite. It is a very resistant and durable material. This material is first cut and then polished, which adds a shine that makes the countertop stand out. Pro Stone Countertops Mempfis are unique because of its texture. Available in a wide variety of colors and finishes, it is highly resistant to heat and stains.
What Finishes, Textures, And Colors Are Available?
The most used finish for kitchen countertops is polished, with its characteristic shine. In addition, you can also obtain a honed, flamed, silk, or aged finish, which provides other types of different textures with a more matte effect. 
In terms of colors, natural stone offers a wide repertoire of tones, from black to white through grays, blues, greens, reds, creams, or yellows with all kinds of veins. 
Porcelain Worktops
What Is A Porcelain Countertop?
A porcelain countertop is made up of porcelain clays and mineral colors. It is made from raw materials of natural origin that are first ground, then finely atomized, pressed, and then cooked. Hence, the result is a very compact surface with exceptional resistance.
Which Porcelain Is The Most Used?
The gray, dark, and white tones are best used for countertops porcelain colors. Thanks to their uniform surfaces, they always bring contemporary design and a lot of light to any kitchen project.
What Finishes, Textures, And Colors Are Available?
A porcelain countertop is available in natural, polished, semi-polished, or silk finishes. Its chromatic variety covers the whole range of tones from black, gray, beige, or white, including the veined chestnut that evokes wood.