Preventive tips to maintain your adjustable desk frames: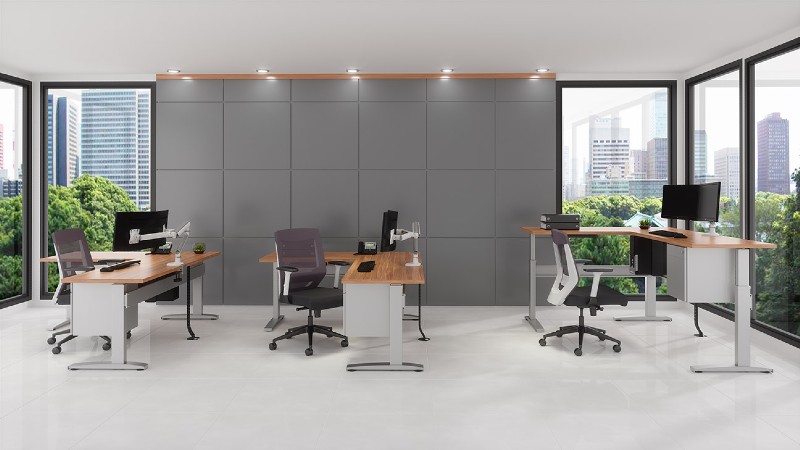 Are you planning to buy dual-motor electrical adjustable standing desks? Opt for Aiterminal's Desk Frame as it offers height and width customization as per your requirements. Some of the other features include- dual motors on two legs, USB port, Programmable Memory Function, and elegant constructions to name a few. Moreover, it is packed with anti-collision technology to avoid collision and prevent damage. Though the product has premium features and requires minimal maintenance, it is important to take preventive steps to ensure the longevity and great health of your desks.
Use a coaster- Always use a coaster while you are sitting on the desk and sipping liquids. Be it tea or juice, a coaster is a must. If you're eating noodles or a bowl of soup, make sure you keep a mat under it. The sealants on the desk might get destroyed due to excessive heat.
Try not to leave any water puddle on the desk- This is the reason why a coaster is a must. Be it cold or hot beverages, liquids can creep through and cause damage to the table. To remove water spills, use a dry cloth or a paper towel. Do not rub them, just place them gently on the surface and allow the water to get absorbed. You can also use a sponge as it has better absorption capacity.
Use mouse pads- There's a reason why mousepads are important. Never use your mouse directly on the desk surface as it can cause scratches.
Use light pressure when writing- If you're using the desk for writing, make sure you do that with minimal pressure. Excessive pressure can lead to scratches and dents. Sometimes, darker and heavier inks can also leave marks on the desk. Either you use light pressure or use cardboard while writing.
Do not overburden your desk- If you want the motor to run smoothly and efficiently, make sure you do not burden the desk by exceeding the weight limit.
Do not interrupt the desk while it is in motion- Aiterminal's desk frame has an anti-collision feature but you shouldn't be using this too often. Stopping the desk intentionally while it is in motion is never a good idea. Use this feature only for emergency reasons.
Lastly, you shouldn't leave any kind of liquids on the tabletop especially when the desk is in motion. Follow these above tips and you'll surely enjoy the benefits for a longer time!