Top 10 Tips to Increase Your Business Revenue by Senior Living Marketing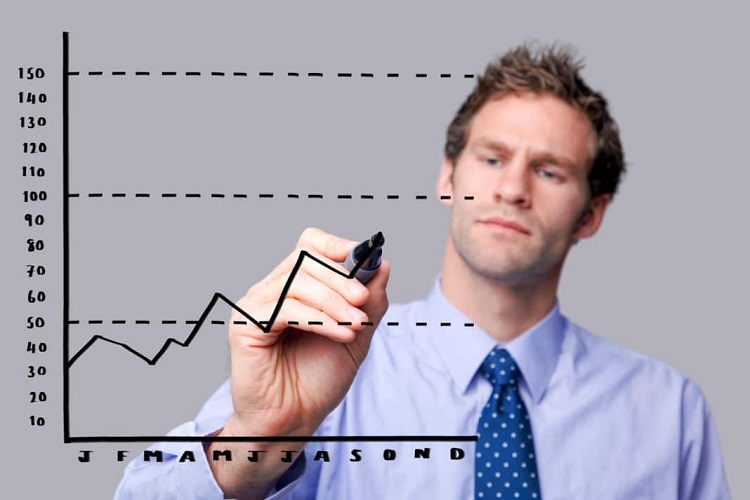 Running or managing a senior living center? Wondering how to increase your business revenue through strategic senior living marketing?
The competition is tough in the senior living center segment and often it is difficult to get new residents and keep existing residents from moving to another center. Although the number of seniors is increasing due to better living conditions, vaccination and a general improvement in the standard of living of an average citizen, senior living is a competitive market replete with a deluge of standards and compliances.
Increasing your business revenue on an ongoing basis isn't just crucial for the growth of your senior living center, you need to maintain a certain level of cash flow to keep things going. You can increase your business revenue 2 ways:
Get new residents on a regular basis.

Keep your existing residents from leaving your center
Senior living marketing can certainly help you. If you're running a senior living center where high living standards are maintained, there is nothing to stop you. You just need strategic marketing to increase your visibility so that your prospective residents or their caretakers can find you at the right time.
What is senior living marketing?
Although there are fundamental tenets of marketing that are applicable across the spectrum and to all the industries, marketing techniques and approaches often need to be tailored according to a specific niche. For example, digital marketing targeting senior citizens or their primary caretakers may be completely different from digital marketing targeting teenagers.
Nonetheless, the underlying approach remains the same. You need to reach out to your target audience. You need to communicate clearly. You need to communicate regularly. They should be able to find your business easily on search engines as well as social media channels. They need to be engaged meaningfully. Once they have found your business, they should be able to access all the relevant information.
In terms of digital marketing for senior living, what technologies does your target audience use? Are they using smartphones? Do they use laptops and computers to look up information on the Internet? Do they use smart devices mostly through voice commands? Are they being assisted by their children and grandchildren?
Accordingly you carry out your senior living marketing.
Presented below are top 10 tips to increase your business revenue by senior living marketing:
Have a complete website:

Your website is the first place people are going to check. Every important bit of information must be present including the facilities available, the testimonials, the location and the process of getting a place at your community.

Put a reputation management strategy in place:

Everyone is connected these days. People leave favorable and unfavorable comments on social media websites and forums. You need to track conversations and quickly respond in case there are unfavorable comments about your senior living center.

Use content marketing:

Aside from the fact that content marketing brings down your advertising costs, it is a more engaging form of marketing where people come to you through their own choice rather than being driven to you through conventional advertising. You have a better conversion rate and consequently, you increase your business revenue at your senior living center.

SEO optimize your website:

It must be easier for people to find your website when they are looking for senior living facilities or senior living communities in their areas. Better search engine ranking means a greater number of people finding your website.

Build relationships with email marketing:

The more familiar your target audience is with your brand, the better is your conversion rate. Email marketing is used to keep your prospects engaged on a regular basis. Keep them informed. Send useful tips. Be a contributing member of the community.

Use directory listings for more visibility and better SEO:

There are many niche directories that will gladly add your details to their database. These directories already enjoy better search engine rankings, and your rankings are boosted when your details are added to the database.

Become social through social media marketing:

Everyone is on social media these days. If you use the Internet, there is a great chance you're on Facebook or Instagram or Twitter, no matter what your age is. People on social media are more receptive to recommendations and word-of-mouth publicity. Instead of trusting advertisements, they trust their friends and connections on social media websites. Create a vibrant presence over there to interact with your target audience.

Get targeted traffic instantly through PPC marketing:

Although PPC marketing can be expensive, it gives you immediate exposure on major search engines like Google and Bing. PPC marketing is best used for testing the effectiveness of your landing pages. After deploying your landing page, you can use a PPC campaign to draw traffic and check its conversion rate.

Use automated lead generation:

A good example would be an AI-powered chat interface to deploy on your website that provides all the answers your visitors are looking for. It creates and refines the database of the answers based on the interaction it has with your visitors.

Banner advertising:

You can use visual images to attract visitors to your website or your landing page. Banner advertising is often a part of PPC marketing, but banner and display advertising can also be used independent of PPC marketing through a direct contract with the publishers.
Conclusion
These digital marketing strategies and techniques ensure that your prospects are able to find you when they need you. When people are looking for a senior facility or an assisted living facility, they search on Google or talk to people on social media. Hence, if you want to increase your business revenue, strategic digital marketing is your best bet.
Should you partner with a digital marketing agency? Marketing assisted-living facilities through digital media is a sustained undertaking. It is not a one-off campaign that is going to get you visibility but an ongoing process. A digital marketing agency like Genexod certainly gives you an edge because it manages your online presence using all the tools available at its disposal. While you take care of your business, a digital marketing agency takes care of your digital footprint on the Internet. They can properly respond to negative comments on social media and online forums. They can keep your prospects engaged through email marketing, content marketing and social media marketing. They can improve your organic search engine rankings through strategic SEO optimization. A digital marketing agency like Genexod has all the senior living marketing solutions you're ever going to need.
Ultimately, it depends on how you want to approach your senior living marketing to increase your business revenue. If you want to handle your senior living marketing on your own, you can do so, but then you will need to pay your full attention otherwise you won't be able to create a formidable presence. Otherwise, the best solution is partnering with an experienced digital marketing agency, especially the one that provides niche marketing services to senior living businesses.