Upcoming Thriller Movies of the Year 2020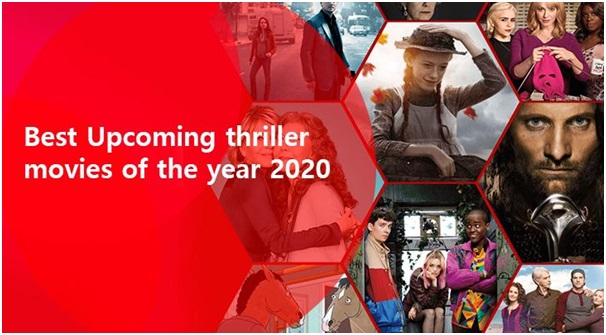 A good suspense thriller movie never fails to keep your attention glued to the screen. Other genres such as comedy will make your bones tickle, horror will scare you to death, the drama will make you emotional, but thrillers will get deep into your mind – enough to keep you thinking about the movie for quite a long time. Perhaps the reason why during this quarantine-at-home phase, there has been an increased demand for thriller films which would occupy your thoughts for a good period of time – giving you a welcome break from panic-thinking amidst the continued outbreak of COVID-19.
You can't hit the cinemas at the moment. Your best bet is, therefore, to stream video content online – watch the live broadcast or wait until your favorite titles are available on Netflix or HBO – that's your call. Only one thing, however, that must be taken care of i.e. access to reliable high-speed internet.
Well, we would recommend you consider Spectrum Internet – the service brings you all-around affordable internet plans and packages. Whether you bundle with phone and TV or subscribe to standalone internet service, you get to enjoy high-speed internet with no data caps. Now, this is something that will not only benefit you in these trying times but after your quarantine is over you will continue to enjoy unlimited data, only more. You can contact Spectrum Internet Customer Service for more information on plans, prices, and installation, and set yourself up to stream nonstop!
Here we present to you some of the thriller movies that will be releasing this year. Do note, as of now, the release of some movies has been postponed indefinitely, due to the COVID-19 pandemic.
The Woman in the Window – Originally scheduled for release on May 15, 2020
The Woman in the Window is Joe Wright's 2020 psychological thriller. It basically shows an agoraphobic psychologist becoming friends with a neighbor across the street, only to encounter the disappearance of her newly found friend a little later. Suspecting foul play, she gets herself involved in a series of mysterious events that begin to occur only after her neighbor's sudden disappearance.
The renowned Amy Adams portrays Dr. Anna Fox in the lead role, while Julianne Moore plays the missing neighbor, Jane Russell.
Promising Young Woman – Originally scheduled for release on April 17, 2020
This is an American thriller drama, written and directed by Emerald Fennell. Carey Mulligan stars as Cassandra 'Cassie' Thomas, in the lead role – a woman who works at a coffee shop but at night turns into this wickedly artful lady who hunts down sexual predators by going to a new club every night. Cassie is portrayed as a young woman with an ambition – she wanted to become a doctor until one unfortunate event put her life onto a totally different tangent.
The film had its World Premiere at the Sundance Film Festival on January 25 but is yet to be released worldwide.
Run – Originally scheduled for release on May 8, 2020
Run is an upcoming horror thriller directed by Aneesh Chaganty – the story of a teenage girl in a wheelchair, home-schooled by her mother. The mother takes care of every single thing the girl needs. As time passes by, the girl begins to suspect her mother, who tends to act strangely at times, making the girl feel as if she is keeping a dark and ominous secret from her. From then on, things take a turn – a tense and horrifying series of events sets off, and the young girl finds herself trapped in the house.
Kiera Allen plays the role of Chloe Sherman (the girl), while Sarah Paulson portrays Diane Sherman (the mother).
Fatale – Scheduled for release on June 19, 2020
An upcoming American crime-thriller directed by Deon Taylor, starring Hilary Swank in the lead role – as revealed by the teaser trailer. Hilary portrays a detective who ends up seducing a married man and then convinces him to take part in a murder.
No Time to Die – Rescheduled for release on November 25, 2020
No Time to Die is an upcoming spy-thriller, full of action that is the hallmark of the James Bond series. The 25th installment is anticipated to be a feast for James Bond fans as it brings back the popular character who had left active service following the capture of Ernst Stavro Blofeld.
James Bond, played by Daniel Craig, is approached by Felix Leiter, his friend, and a CIA officer, who asks for help in tracking down a missing scientist. The movie has a great ensemble of actors in lead roles and depicts a well-planned series of actions.
Unhinged – Rescheduled for release on September 4, 2020
Unhinged stars the famous Gladiator actor, Russell Crowe in the lead role. The upcoming psychological thriller begins with Rachel, played by Caren Pistorius, who encounters a stranger (Russell Crowe) while running late for work.
A series of unforeseen events begin to turn Rachel's life around – she finds herself and the people she loves, become the target of a man who could be referred to as invisible hard to target. The movie will take you on a road rage ride involving a series of twists and turns.
As unhinged as most of us feel with the COVID-19 outbreak, and as high as the stress level is given the pandemic, self-quarantine does, however, allow us the time to distract ourselves – whether by following up on favorite video content, indulging in hobbies, or even learning another language while working to improve existing language skills. About 13.4% of the population in the U.S. is essentially Spanish-speaking, but this cross-section mostly entertains content in American English. If you too speak Spanish and want to enjoy TV content in your native language, you can subscribe to the Mi Plan Latino Double or Triple play with Spectrum Hawaii – what you will get is one of the best TV, internet, and phone services – and great value for money!
Tenet – Scheduled for release on July 17, 2020
Tenet is an upcoming action thriller, written and directed by the well-known director, Christopher Nolan. The movie depicts the story of a secret agent who clears a test and is hired for a special task, that is, preventing World War III. It so happens he is taken to the 'afterlife' and assigned with the mission while being given the knowledge of one word 'Tenet'. Essentially, he is shown as if traveling through time in order to prevent war. John David Washington plays the lead role with an amazing supporting cast.
This is one movie definitely worth looking forward to –  Christopher Nolan is known for coming up with spectacular plots, and we are sure he wouldn't disappoint fans this time either.
F9 – Rescheduled for release April 2, 2021
F9 (Fast and Furious 9) – the action thriller written by Daniel Casey with Justin Lin as the director. This movie would be the 9th installment of the famous Fast and Furious film series. The storyline is connected with the last film in the series, the Fate of the Furious (2017). Dominic Toretto and his family are confronted with Dominic's younger brother, Jakob – now an assassin involved with the works of Dominic's old enemy, Cipher.
This is an action-packed film like the previous ones in the series, with Vin Diesel playing the lead character.
Stay home, stay safe, and get your streaming game on!
These were some of the top thriller movies every movie buff is looking forward to this year. Although some movies have been rescheduled due to the COVID-19 outbreak, we hope during this time of self-quarantine, you will be able to catch up with your many favorites – even if it is just to distract the mind.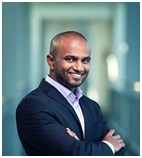 Baldwin Jackson is a successful digital marketer with expertise in search engine optimization and content marketing. The perfect balance of his analytical ability and creative thinking is what sets him apart from other practitioners in the digital marketing realm. He has helped a lot of small and medium-sized businesses in crafting their digital marketing strategies that are not only cost-effective but delivers results as well.
Baldwin is also a proud father of two kids and a Sports enthusiast. When he is not working, you will find him watching ESPN and NFL network. He has been able to get an amazing package on his favorite channels from Buytvinternetphone.com.