Visit Bangalore for a vacation today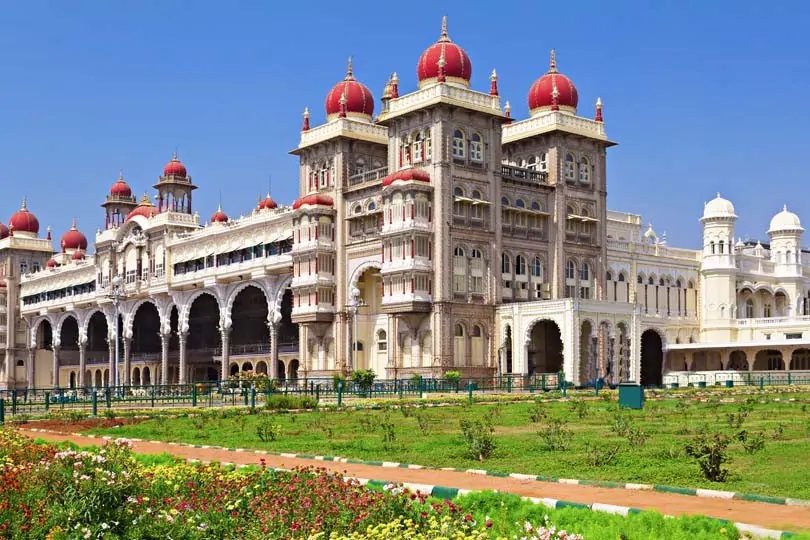 Vacations and travel
India's tourist-friendly places are becoming more and more famous throughout the world. Due to this, more and more people are visiting various places in India. The tourists are composed of people from within the country as well as abroad. The goal is to have a bit of fun through travel. Moreover, the tourist places themselves are constantly evolving and becoming better and better. The reasoning behind such development is that these tourist spots need to keep attracting tourists to make the tourism industry sustainable. The sustainability of the tourism industry ultimately positively impacts India's economy.
Bangalore is the dream place
From the weather to the temperament of the people in the city, Bangalore's vibe is comforting and hospitable. It is a city that attracts many migrants from different parts of the country. Since the IT sector is booming in Bangalore, opportunities in tech-related fields are plenty here. Many youngsters start their careers in this city and get used to the relaxed aura of the city. Nonetheless, Bangalore's pace is not that of a small town. It is a metropolitan city that places development and modernization as its foundational attributes. South Indian cuisine is widely available in Bangalore and acts as the city's staple food. However, other cuisines are just as easily available. The presence of premier educational institutions makes Bangalore the perfect city for students and researchers. Many bright young minds relocate to Bangalore every year to pursue different educational disciplines. Now, coming to the tourism in Bangalore, it can be said that this city has something for everyone. Nature lovers have the option to visit the lush-green parks of the city whereas those who have a penchant for the nightlife also have many options to choose from. All in all, Bangalore is a great destination for tourists with many fun-filled activities to indulge in. So, get your flights to Bangalore today. To aid you in making your travel plans, here is a list of 3 places that you must visit during your stay in Bangalore:-
Bangalore Palace:This is one of the most famous attractions of Bangalore. The Bangalore Palace is at a distance of just 3km from the city center. It is one of the most visited places by individual tourists and traveling groups. From a historical perspective, this place has a lot to offer. The astonishing architectural capabilities of the ancient Indians who built the palace are astounding. The Mysore Royal Family owns the Palace now. The palace is so majestic that it makes tourists want to come back just to bask in its beauty once again. So, if you ever go on a vacation to Bangalore using flights to Bengaluru, be sure to visit the Bangalore Palace.
Cubbon Park: This attraction is usually more visited than Bangalore Palace considering it is only a kilometer away from the city center. Cubbon Park is one of the major tourist spots that Bangalore has to offer. It houses an area worth 300 acres of green foliage. The mere scale of the green cover is enough to make people infatuated with this place. Several concerts are also hosted in this park. The Bangalore Aquarium is yet another interesting part of this establishment. So, don't wait anymore. Get your flights to Bangalore today, and pay a visit to the Cubbon Park.
Lal Bagh: This botanical garden situated just 8 km from the city center is a sight to behold. Lal Bagh serves as a great relaxing spot for nature lovers. The garden has been known to feature various rare plants of French, Afghani, and Persian ancestries. If you are a nature lover as well, take your flights to Bengaluru today and visit this place.
How can you reach Bangalore
Depending on the place that you start from, you can either reach Bangalore by a connecting flight or by a direct flight. However, in most cases, the availability of direct flights will be very scarce. So, let's just assume the scenario in which you'll be traveling by a connecting flight. From a financial perspective, this is great news since connecting flights tend to be cheaper than direct flights. However, you will need to make sacrifices in terms of comfort and travel time. A long layover can significantly disrupt the streamlined nature of your journey. However, if you prepare in advance, you can even make judicious use of long layover times. You also have the option of visiting multiple cities on your trip to India. To start that journey, you can book a flight to Delhi since direct flights are abundantly available to the Indira Gandhi International Airport. From there on, you can decide whether you want to visit Bangalore by traveling via road or board a domestic flight. In terms of cost-effectiveness, traveling by road can be better. However, the time you'll spend on the journey will end up being a tiring one. Thus, domestic flights are a great choice in this scenario. To accommodate this choice, you can follow a strict itinerary, and book the domestic flights in advance as well. Furthermore, buying multiple flight tickets may subject you to some discount or scheme on an online flight booking platform.
Online is the way to go
When you're booking your flights to Bangalore, make sure that you book them using online booking portals. Traditional flight booking systems tend to be comparatively more expensive. Moreover, the convenience that comes with booking flight tickets online is simply unparalleled. Even when you have to raise a cancellation request, you can easily do so using online platforms. However, in the case of a traditional flight booking system, you may need to physically visit a kiosk to authorize your cancellation. The greatest advantage of using internet-based flight booking portals is that they let you view multiple flight schedules in a single window. The amount of information you can gather using these platforms can significantly help you in creating well-optimized itineraries.
The bottom line is that you should visit Bangalore during your trip to India. Use online booking services to meet your flight requirements.