What is an Amusement Attendant?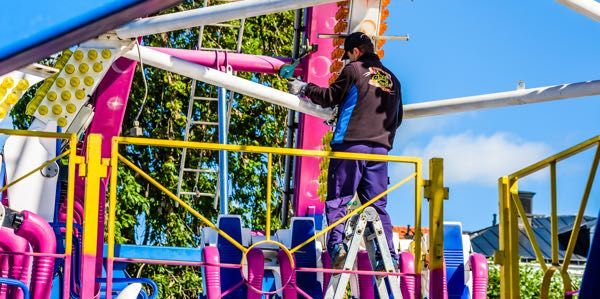 Are you an amusement park lover?  It can be fun working as an attendant at an amusement park either full time or part-time.
The responsibilities of an amusement park attendant put him in charge of safety inspections of rides at attractions and amusement parks, amusement park maintenance, and its operations. This is a trending choice to work as a part-time or seasonal job. An amusement park attendant can work on their own or as part of a team to interact with guests of all ages and operate rides. They can also run booths ranging from management small prizes and games to selling concessions.
What is the Job Description of an Amusement Attendant?
The tasks of an amusement attendant are dependent on the type of ride, booth or attraction. Some of them are only trained to serve in one location in an entire shift, while others have been trained to serve in various work stations in the park.
These are some of the general duties of an amusement park attendant:
Admit and monitor visitors when on rides, mostly through collection of money or tickets
Always be prepared to evacuate in an emergency and ready to notify other people
Cleaning of park grounds, booths, rides, and equipment
Collaborate with other employees to sell at booths and operate rides
Collecting money
Directing their guests to attraction when they request it
Ensure that rides comply with park rules and follow rules to keep them safe
Handle and take away disorderly guests from rides
Manage lines at the park
Note and record required maintenance
Notify riders of safety rules, forbidden items, and other rules relating to the rides
Orient new employees on park and ride operations
Provide riders with safety equipment and fasten it, and provide usage instructions for safety devices
Providing food and drinks to park visitors
Record sales and guest attendance
Responding to guest queries regarding prices, times, and rules
Sale and issuance of tickets or coins
Working on game booths, including setting up and distributing prizes
The following equipment and tools are useful to an amusement park attendant:
Ticket punch
Cash registers
Sports equipment
Microphones
Loudspeakers
Telephones
First-aid supplies
Where can you find Amusement Park Attendants?
Park attendants work in major theme and amusement parks all over the country, such as Disneyworld, Disneyland, Orlando Studios, Seaworld and Legoland. You can also find a park attendant at water parks and ski resorts.
An amusement park attendant can obtain more skills to efficiently run park assets through training as an industrial maintenance technician. This means better pay as one will become a professional. ITI College provides the course that enable technicians to carry out amusement park maintenance works. If you want a job upgrade, visit us at https://iticollege.edu/industrial-maintenance-training-amusement-park-technicians/ for additional information.