What's the Best Gaming Mouse Pad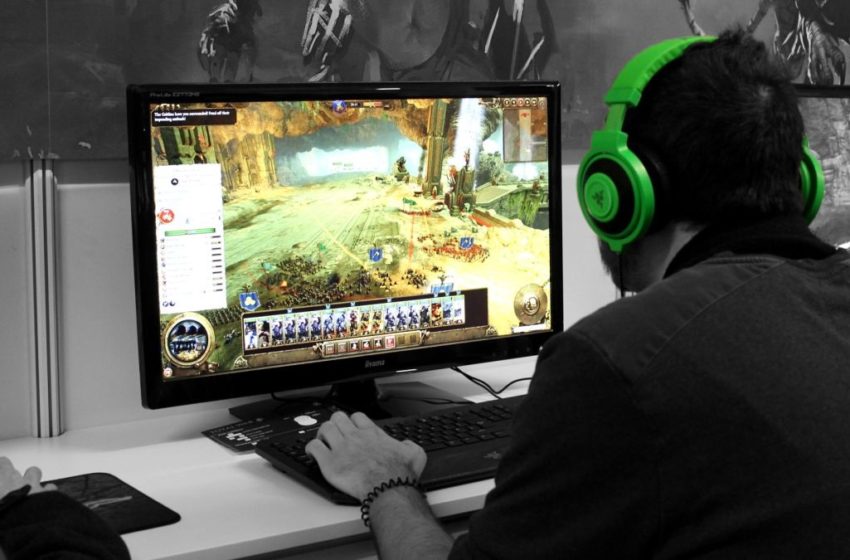 If you have walked out a bought a specialist gaming mouse, keyboard, monitor and PC, then you need to get yourself a gaming mouse pad to ensure that your performance is perfect.  Gaming mouse pads or mouse mats will help to provide you mouse with precision, stability and accuracy and offer your gaming mouse a platform that you can be sure that it will perform at its best from. Most gaming mice work with an optical lenses mean that the optical lenses senses where the gaming mouse is located and adjusts the cursor on-screen as you move the mouse around. 
The problem is that for the optical lenses to work well, it needs to have the right surface underneath the mouse for best performance.  When you're playing your latest shoot-em-up or MMO game, nearly all game-plays revolve around split second reactions and cursor accuracy especially when you consider that one loose shot could cost you the game.  The mouse matt will ensure accurate quick movements for your mouse and in turn your cursor.
Gaming Mouse Pads
Given that gaming mouse pads are an important part of any serious gamers equipment, many manufactures have spent time developing their mouse pad to ensure its the best on the market which means that it is actually very difficult to really understand what is the best gaming mouse pad on the market in 2015.  In this section, we're going to look at what it really take to be the best mouse pad.
Mouse Pad Size – Generally most serious gamers will tend to opt for a standard sized mouse mat, however whilst it can be nice to have an extra large mouse mat, generally most gamers will stick with the standard size.
Mouse Pad Texture – The texture will often have a major impact on the grip of the mouse surface with mouse mat's with more grip often allowing for great accuracy but slower game-play and less grip meaning faster game-play as you can move your mouse around faster, however the drawback is that there is often less accuracy. 
Typically serious gamers will have more than one mouse pad depending upon the type of game they are playing.  Fore the average gamer, they will have a textured surface with more grip and slower game play for precision games such as a sniper game, however for a first person shoot-em-up game where the object is to move around as fast as possible, they will also have a less accurate but faster game play mouse matt.
Mouse Pad Wrist Support – Wrist support is a very important part of any gamers mouse pad as the support that you get through your wrist means that you can help to reduce hand/wrist fatigue which is important when playing fast action games over a long period of time.
Type Of Mouse Sensor – The type of mouse sensor that you use is another factor that you wan to take into account before choosing which is the best mouse mat for you.  Optical sensors tend to as well on either slippery or grippy mouse pad surfaces, however laser sensors tend to prefer mouse mats that offer more grip.
Top Cloth Surfaced Mouse Pads
Razer Goliathus Extend SPEED/CONTROL Mouse Pad
The Razer Goliathus Extend Control Mouse Pad is the best and our favorite mouse pad of all the mouse mats that we have ever used over the last few years.  When you buy Razer products, you're buying quality and the Goliathus Mouse Pad is no exception.  The series comes in two very different models SPEED and CONTROL, with the Speed designed and manufactures using a slick taunt weave therefore ensuring that your mouse glides quickly across the mouse pad for super fast gameplay, whilst the control mats have rough surfaces that create resistance ensuring precise minute movements therefore suiting gamers who need absolute precision.
SteelSeries QcK+ Gaming Mouse Pad
The SteelSeries QcK+ Gaming Mouse Pad comes with a rubber base, extra thick pad and with a cloth surface and has been designed specifically for the fast movement gamers of the FPS or MOBA type gamers where they prefer high resolutions and low sensitivity mouse settings.  It has been designed and tested extensively over the years and is one the favorite mouse mads that professional gamers use.  As an added bonus, SteelSeries also make a QcK which is a little thinner and a little cheaper and does offer slightly better value for money, however for any serious gamer you need to buy the QcK+ model to ensure the best performance.
Top Hard Surfaced Mouse Pads
If you don't like the cloth material then SteelSeries have a very good hard surface in the 4HD which is made of a hard plastic composition that has been specifically designed and manufactured for gamer who are looking for consistent precision, accuracy and stability.  The hard plastic material is made up of ten of thousands of light reflecting microscopic points, optimized to enhance the tracking capabilities of next-generation gaming mice and ensure accuracy which is needed in slow moving precision games where even the slightest mistake can cost you the game.  As an added bonus, SteelSeries also make the 9HD which you can read the full review here, which is exactly the same, but is a much bigger version and suitable for those gamers who like to be able to move their mouse over long distances.
Logitech G440 Hard Gaming Mouse Pad
The Logitech G440 Hard Gaming Mouse Pad is the second best hard surface gaming mouse pad on the market right now and comes with an Ultra stable, high DPI engineered surface that provides PC gamers with with real mouse pad gaming performance.  The hard surface has be designed for gamers who are looking to reduce friction within their gaming and therefore avoid overshooting cursor placement and gain more cursor accuracy.  The G440 has been design a tested over the years and comes with a rubber base that keeps the pad in place even when your quickly moving your mouse around the mouse pad.