14 PointersTo Keep In Mind Before Purchasing A Ring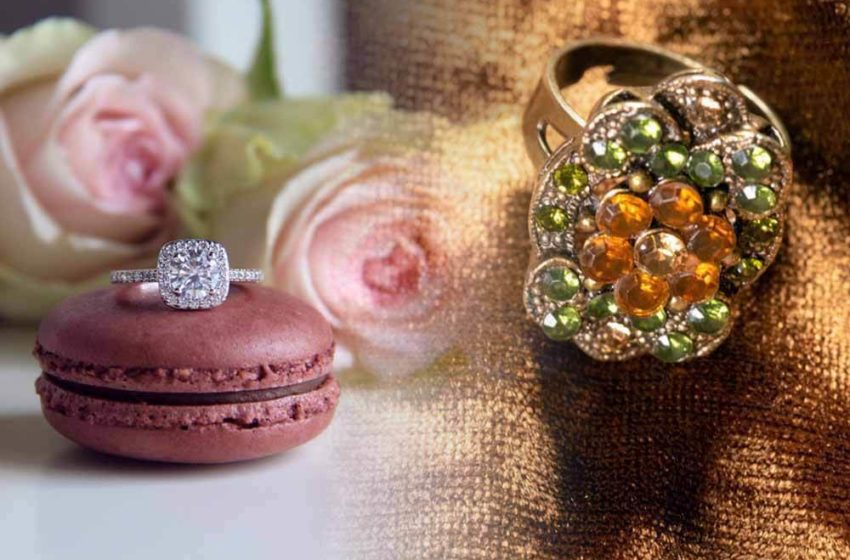 Rings are one of the important jewelry items that women love to wear casually, going out on a function, in office, or at various other places. It is a must-have in their list of accessories that complete their style statement. As it is worn most of the time, purchasing should be done carefully.
If you are planning to buy an artificial, gold, diamond, or platinum ring, then you need to consider the following pointers:
1-Rights Size of Your Ring
Every person's finger size is not the same. It is important to keep the size in mind for buying the right ring for yourself. When buying a ring, it should not be too big to be more prominent in your finger or too small that no one is able to see it on your finger. The ring should be a proper size that can be easily seen by others and should enhance the overall look.
2-Right Fitting
The next thing to keep in mind when buying the ring is the correct fitting of the ring. It should fit well in your finger. The ring should not be too loose or too tight. If it will be loose, then there is a chance that it may fell down. If it is tight, then this may reduce the blood supply to your finger and you might feel uncomfortable.
3-Resizing Of Ring Possible?
Before buying a ring, you need to ensure that the ring can be adjusted well. Even if you have a right fit now, then still there is no guarantee that your finger size will not change with the passage of time. This makes it important for you to ensure that the band of rings can be easily resized. For instance, the rings that come with the channel setting can't be changed in size easily. Remember that, most of the brands are providing the facility of selling jewelry online.
4-Ring's Top Heavy?
The next important thing that you need to consider is that the top of your ring where the stone lies is not too heavy. If the stone on the top is heavy and more metal is present in the setting, then the ring will not be balanced well on your finger. Your ring will move around when you are wearing it. Due to this, you need to check that the size of the top of your ring appropriate as compared to the rest of the body.
5-Band Narrow or Wide?
This thing will refer to the fact that how much of your finger the ring is covering. Keep in mind that if the band of your ring is too wide, then it will be harder for you to bend your finger. Furthermore, if the band of your ring is not too narrow, then the ring willbreak or bend easily.
6-Thinness Of Your Ring's Band
When buying a ring, you need to ensure that the band of your ring is not too thin. Note that with the passage of time, the ring will wear. Keeping this in mind, if you are buying a ring that is reasonably thick, then this will bend or break soon.
7-Sharp Edges on Band?
This thing is mostly overlooked by many of the buyers when they are out for getting a ring. Note that if your ring has pointed or sharp parts, then it will not be comfortable for you to wear. You should not just look at the ring and buy it. It is important for you to wear it, see the fitting, ensure that it is comfortable in your hand and then buy it.
8-Easy Cleaning of Ring?
Your ring needs to be maintained well just like every other jewelry accessory you have. It is important for the buyer to have a close look at the construction of a ring. You need to ensure that it can be cleaned well. Dirt or dust will easily accumulate beneath the gemstone, so cleaning is an important thing that should not be ignored. Moving on, if you are interested to buy wholesale jewelry, then connect with an authorized seller in the market.
9-Setting of Your Ring
It is important for the buyer to know the advantages and disadvantages of the selected setting. For instance, as mentioned above, the channel setting is not easy to be repaired. Furthermore, the channel setting looks appealing but the stone present in the ring will not be held properly as compared to the prong or bezel settings. Lastly, you should not forget to check that the setting is not catching your clothes.
10-Number of Prongs in Setting?
Looking for a ring that has prong settings? For this, you need to ensure that you are considering the number of prongs in your ring. The majority of the rings have four to six prongs. If you have many of the prongs, then you have to snag your hair and clothing. The more prongs mean that you have to pay more for their repair when they will wear down.
11-Durability of Metal
The metal of your ring is an important thing to consider when buying. If the metal of your ring is gold or silver, then this will scratch easily and can be damaged as well. Some of the durable alternatives are platinum but it is very expensive as well. Moreover, you need to ensure that the ring is comfortable as well along with durability.
12-Return Policy and Warranty
Don't forget to ask about the return policy and the warranty on your ring. It is important to avoid problems later. For instance, if you are buying a diamond ring, then don't forget to ask about the stone's certificate.
13-Stone Setting Too High?
Is the stone of your ring is placed too high on your ring? If you are going to say yes to this question, then you need to be very careful. It looks good when your ring's gemstone is visible but being too high increases the chances of damages.
14-Ring Plated or Not?
If you are buying a silver or gold plated ring, then the plating will wear off with the passage of time and you have to get your ring plated again.
These were some of the important pointers that you need to keep in your mindwhen buying a ring for yourself. To get artificial jewelry or gold jewelry, you need to get in touch with the authorized jewelry seller in your area.