2021 Happy New Year Party Ideas for Your Home Celebration: No Hotel or Beach Needed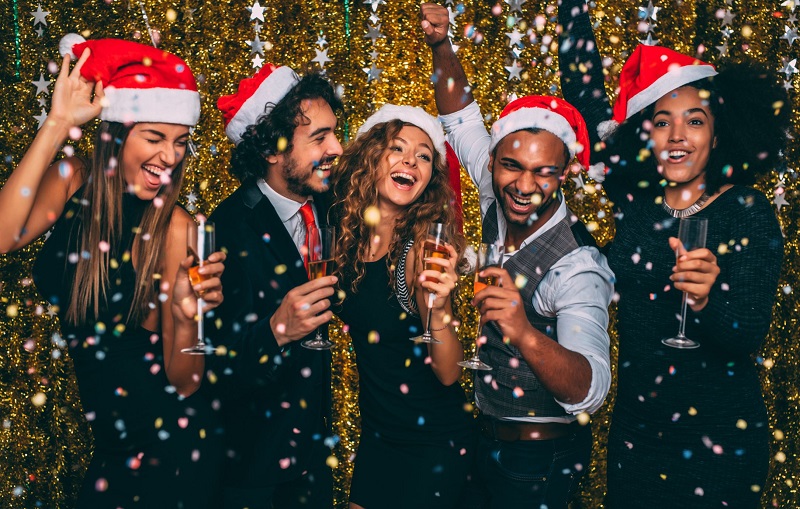 New Year 2021 is just around the corner hitting us in upcoming month. 2020 has been a roller coaster ride with all ups and downs which have taught us many lessons that would definitely be helpful for our future.
Here are the fun and out of the box 2021 New Year party ideas that you can celebrate at your home rather than going or booking any hotel for it. Celebrating home can be amazing and it is. Invite your close family and friends and party as much as you can till the next morning.
To enhance your home New Year party, here are some ideas that you can apply provided you, your family and friends don't get bored in the middle of the night. And yes, you never forget to say good words about your best and loved ones. There is an awesome list of Happy New Year 2021 quotes available. You can choose any that you like and say it or write in a greeting card for someone.
2021 Happy New Year Party Ideas for Your Home Celebration
Decoration: whatever party you are going to celebrate at your home, you must decorate it according to a theme and the event you are going to celebrate. Doing party decoration gives a kind of party vibe, and vibes are very much necessary for the party feelings. Hence decorate as you like as you feel suitable your home.
Food and beverage: you must have the bucket full of food and beverage. There should not be any less quantity of it, and it should be in different varieties according to guests you are going to invite. After all party is all about eating and celebrating.
Dancing, singing & games: if you want to have fun in any party, you must include dancing, singing and games. You must not go cliché in game sections selecting old ones. Invent some new games ideas and include then in your New Year party.
Share your life story & inspirations: every individual and their life are different. They go through several ups and downs through a year and keep moving winning every battle this life throws at them. Hence you share your life story; like what inspires you, motivates and what things make you happy. Sharing your story could be a nice experience. It relaxes you. People know and admire you. You form and strengthen a good relationship.
Movies & popcorns: you could not escape from watching movies if the friends you are going to invite are all the movies geeks. If they are not, then you must include the option of binge watching. Movies can be a great fun after you have got tired of dancing and want to relax watching something awesome and thriller. Choice is yours.
This is all home New Year party ideas that you can look up to. Keep one thing in your mind noticed, whatever idea you are going to apply, you should be creative in your approach rather than just going normal. Being creative could make your party moments unforgettable.
Life is short or long it depends with the people you are spending time. It is best and healthy to spend your time with your good friends and family. Of course, you must party also whenever you want, not on New Year only. Make cherishing memories as much as you can. Happy New Year 2021!