4 Special Occasions to Rent a Yacht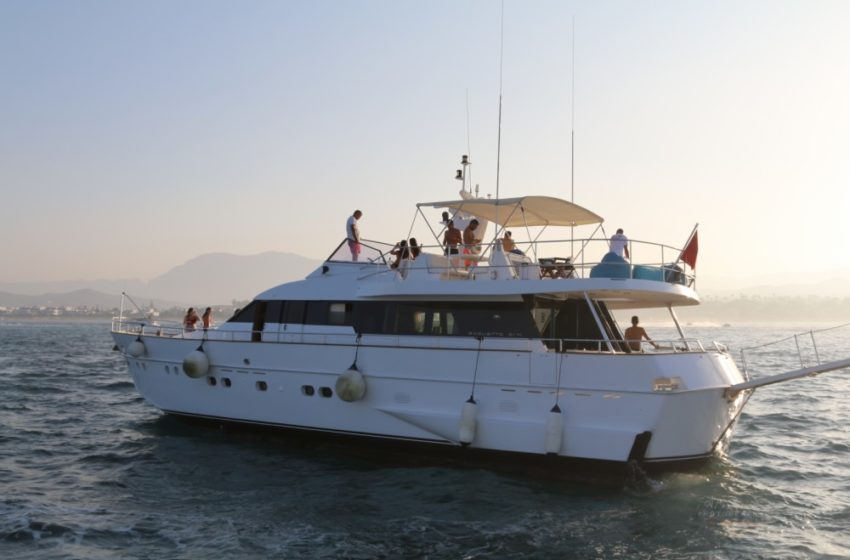 If you are looking to have a great time on the water celebrating a special occasion or simply to have a good time, doing so on a yacht can most certainly guarantee that you will have one of the most awesome experiences of your life. Having the time of your life on a luxury yacht sounds a lot more appealing than renting out space in a building. Access to a yacht is not out of reach today and you have the opportunity to book a charter from a yacht company with ease. If you are a yacht lover and would like to have a memorable time on the open water, here are four perfect occasions to rent out a yacht.
1. Party Like a Rockstar
There's no party like a yacht party. If you are going to throw a party of any kind, having it on a yacht is the right way to go. Being on the water with your family and friends can be an exhilarating experience.  Whether it's your anniversary celebration, a birthday party or your annual kickass party, a luxury charter yacht is a perfect venue.
If you are concerned about the number of people that a yacht can accommodate, there are yachts of various sizes and some are licensed to carry a set number of individuals. You'll have to shop around to get the right yacht for your specific needs. Benefits of partying on a yacht include the chance to enjoy the views of the blue ocean and even marine life and have your party at a private location where you can be as loud as you want and avoid interruptions from party crashers.
2. Breathtaking Wedding Reception
Every aspect of your wedding should be spectacular and that includes the reception. The right reception venue is essential to your special occasion and a yacht provides the romantic atmosphere for the celebration of love and for family and friends to join in your celebration in a magical space and way. This once-in-a-lifetime event should be done in luxury and a yacht exudes that luxurious, high-class feel.
Imagine the incredible wedding photos that you can capture on a yacht at sea, from gorgeous sunset painting the sky with red and orange hues to a night sky glimmering under the stars. Whether your reception is in daytime or at night, having it on a yacht embodies the moment and creates the opportunity for all involved to have an incredible time.
3. Yacht Corporate Event
Corporate events are ways companies promote teamwork, motivation, and relationship building. Having a corporate yacht event is a great way to make an impression on clients, employees, and partners. You will show a standard of class that is expected with corporate events by hosting in style on a yacht. This can be a demonstration of boldness and readiness to climb to the next level.
A corporate event on a yacht creates a relaxing atmosphere with amazing views and background, where you can get a high-quality catering service with the right charter company. Having your corporate event on a yacht will have employees develop a new sense of respect for your business approach and will have them talking for a while after.
4. Watersports Yachting
You may be thrilled to discover that yacht rental for watersports activities is available with many yacht companies. Whether it's wakeboarding, tubing or jet-skiing, you can have the time of your life in the water with a yacht. Many yacht charters provide water toys for the guests or you can take your own equipment for some hardcore watersports excitement. Some of the typical water sports items and water toys include dive masks, fins, snorkel tubes, floating mats, noodles, wakeboards, and kneeboards.
Make your special occasion a yacht experience. Do it in style, class, and luxury. You and your guest will have the most unforgettable time and memories that you will not soon forget.