8 Steps to Create Google & User-Friendly Website Content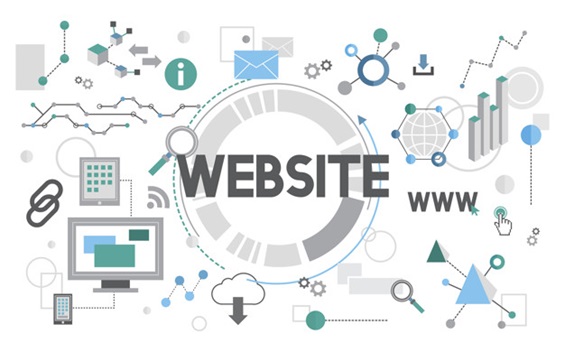 The prime motto to run any successful business in the writing field is to keep the readers happy so that they return to your business while preserving the Google rankings. There are eight primary ways to make Google-friendly website content which would please the readers:
1) Keywords can help unlock the doors
Keyword optimization is a delicate balancing act to scale up the Google rankings. The usage of keywords should be such that the content does not seem to be laden with keywords and sound nonsensical and repetitive. Keyword usage throughout your content should generally be around 2-3%. Using fewer than that would not impact your Google rankings on a positive note, but using lesser than that could end up sending you red flags by the search engines. Reading through a keyword laden article would sound artificial and look frustrating to the reader who looks for valuable information. Hence, while using keywords, it is essential to remember that our attention span over the years has dropped down to 8 seconds.
2)  The First's are the Best
Leading with better stuff available is the new trend. Knowing about the short attention span will enable you to put forward the relevant information first. Keeping the content juicy will make readers engage with your stuff at first, and they will come over again to see what else you have got. This would work in your favor as they will read your material first rather than jumping onto the next. Irrelevant content and repetitive information might lead to the loss of readers.
3) Keeping Original
Readers usually search for information which is original in content rather than being copied and pasted. Data that are of no use can make the readers close down your site, finding no additional value attached to it.  Search engines usually don't rely on duplicated content. Readers like to use search engines that give new and fresh content. Search engines value what readers value. Therefore, they will keep the relevant content on top of their list so that readers prefer them first because of the original content. My Assignment Help guides you to find unique content without any irrelevant information in the material.
4)Lists make your content attractive
People love seeing listings within your content, and this is a proven fact. Contents are short and informative, and readers have an insight into the overall information quickly. Google also likes seeing lists, whether it's a numbered article or the article encompasses a bulleted list.
5) Keeping the content at the right length
Generally, reading too much is not liked by people, even if the content is of interest. Google is much aware of this and ranks subjects which have a length of 2000-2500 words. Lengthy materials likely make the readers lose their attention span.
6) Saying it quickly in the content
Not beating around the bush and just saying it in front of readers very quickly. The readers don't like delays in the information which they are seeking. Ensuring that the content is loaded enough that can attract the reader's attention is a huge deal. When the readers get the required information in a limited time without any extra fluff, they consider the information to be original and straight forward. And thus, Google also receives this information on top as per the reader's interest. The readers get a very concise and to the point content in asking for Assignment Help.
7) Focusing on fresh content
The content needs to stay relevant and current. Depending on what sort of material one is providing, it will depend on how much information one requires. For instance, content relating to fashion is always expected to be the latest and updated. Hence, older material and not updated content will make the readers lose interest in reading the content provided by you. Thus, keeping up with the latest trend is preferred by Google and is known to be user-friendly content.
8) Linking with different pages
Google likes pages that are related to multiple other pages. Links that are relevant to the content is a big positive note at Google's front and makes the readers enjoy your content. Readers can always turn towards your content if the information is relevant, precise, and current. Thus, linking different pertinent pages can help to make your content more visible on the Google Search engine.
Hence, keeping in mind the attention span of the readers and adhering to a few points can make your writing content Google and user-friendly and relevant.