Accessories That Enhance the Look of Your Bedroom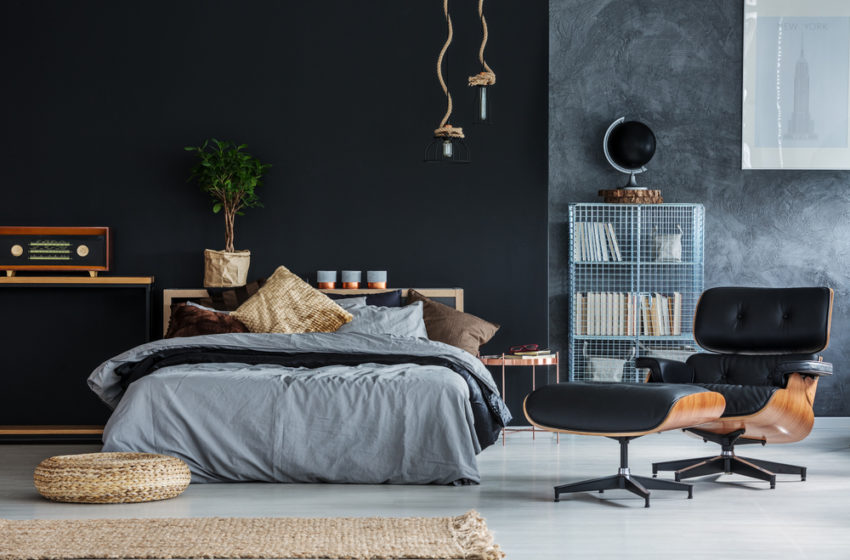 Four walls and a roof don't make a home ideal for living. It is a place where we share our joys, sorrows, and enjoyable moments with our family members and kids. So each room in the house needs to be designed to reflect the bonding, support, and positive energy. But mostly it is noticed that the favourite place of each member in the family will be the master bedroom regardless of the other rooms. So, when we think about making our bedroom more comfortable and restful, certain sleeping accessories come into play. However, the basic ones that strike our mind will be a plush mattress and a flawless bedsheet. When we talk about human beings and sleep, minimize the things that can distract your sleep and eliminate them from the bedroom. Several other elements can induce a good night's sleep in you. In this article, we will walk you through them, one by one:
The Bedroom 'Size'
If you are setting up a new bedroom or redesigning the existing one, the first important step is to decide the size of your dream bedroom. A well-organized bedroom can enhance your mood and get restful sleep. Check the below points to decide on how big your bedroom should be:
Do you want a queen or king-size bed?
Do you want bedside lamps on either side of your bed?
Do you need a side table to reach out to the essential at night?
What is the other furniture you want to accommodate in your bedroom?
The above questions will answer the size of your bedroom that you are looking for.
Vastu of your Bedroom
Vastu plays an important role in setting up a bedroom in a positive way to get uninterrupted sleep. Always have a balanced environment for living both physically and emotionally to bring harmony into your life. Place the bed opposite the door in the diagonal corner of your room. This will improve the mood and spread positive emotions, getting you good relaxation and sound sleep.
Clutter-free Environment
Less is more beautiful. Don't include too many elements in your bedroom to make it attractive. This will only help you to mess up the whole area. Invest more in storage options that can go under your bed. Have minimum furniture placed in such a way that the path to your bathroom and closet are not blocked. Create a clutter-free, dark and soothing atmosphere in the bedroom to get a good night's sleep.
Comfortable Mattress and Bedsheets
Get the most comfortable mattress according to your sleep preferences. To get the best one from so many, it should strike the balance between firmness and softness, comfort and stability. There is a wide range of options available in the market. Make some conscious decision to do mattress shopping online, checkout from Wakefit and choose the right one that meets your requirements. When visiting a physical store for mattress selection, try to feel the difference in your preferred sleeping position on different mattresses in the store to make the right decision. If your bedroom is spacious, sleep experts recommend having a king-size mattress for undisturbed better sleep.
Bedsheet gives the inviting look to your bed. Invest in a good quality cotton bedsheet having a thread count between 200 and 300 to make your bedroom appealing. This will be breathable and durable. Look for offers like a bedsheet with bottom sheet, pillowcases, and cover for your duvet that will be more economical for you.
Extra Pillows, Cushions, and a Cosy Blanket
If you want to make your bedroom more colourful, get some cushions and throws in bright colours and patterns in addition to the regular pillows. Choose some contrast colours to pillowcases and bedsheets in attractive prints concerning your room colour and don't overdo things. No more than three pillows are required for this purpose. Ideally, a cosy blanket should keep you warm throughout the night without making you sweat or freeze. You can choose either a wool or fleece blanket. Whatever may be your choice, make sure it is washable. Have a throw blanket to add more warmth and exotic appearance to your bedroom.
Perfect Screens
Curtains play a vital role in inducing your sleep. Choose good quality blind screen or long sheer curtains that serve multiple roles. This will not only enhance the ambience but also block the light entering your room. Also, keep all the electronic gadgets that emit blue light away from your bedroom. Keep your room as dark, calm, and cool as possible to the brain to associate it with a sleeping signal.
Rugs 
Even if your bedroom has wooden flooring; an attractive and printed rug will still give more value to your bedroom by adding some layers and texture. This will also help you to keep your room clean and stain-free in case you are surrounded by naughty kids and pets at home.
Paintings and Artwork
A large painting hung on the wall over the bed will add liveliness to the room. You can choose from tapestries, mirrors, enlarged photos, framed maps, and wall decals. To balance the look, whatever you choose should be at least half the width of your bed frame.
Wallpaper 
If you do not want to choose paintings for your bedroom, the wallpaper will do them justice. It could be either contrast to your bedroom decor or matching with them. You have several trendy options to choose from. The biggest advantage of wallpaper is, you can change them as and when you get bored or feel like redesigning your bedroom with a new look.
Customized items
Your bedroom is the most private place than any other room in the house. So you can bring in more personal touch by customized photos of your near and dear ones or anything that depicts the personal bonding that you and your family members adore. To enhance the aura of your bedroom, decorate it with the smallest things that make the members feel nice to be there.
Lighting  
The light sources present in your bedroom add more beauty to your privacy. If you do not have a budget constraint, besides the ceiling lights, use a floor lamp, bedside lamp, chandelier to add multiple sources in your preferred colours and pattern that also matches the décor.
The bedroom is the rest zone after a tiring day of work. So, place one or more of the above bed accessories in a well-organized way to make this room more special and attractive than any other room in the house. To make it more natural and eco-friendly, place some of the indoor plants in your bedroom so that every moment you would want to come back to your retreat.