Best Gold Pendant Sets Design Ideas for Budding Jewellers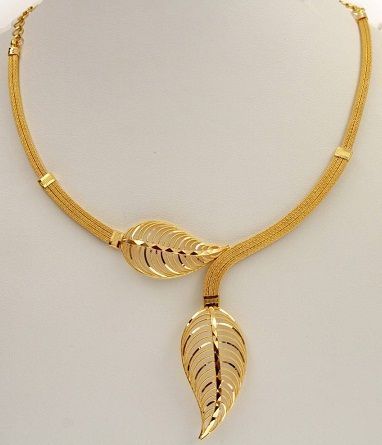 The budding jewellers are always looking for unique and attractive gold jewellery design ideas. There are a lot of great jewellery designers, but not everyone is capable of providing the best designs. That's why it's always better to search the internet for the best gold pendant sets designs. As the gold pendant sets are trending in the industry, everyone is looking to get their hands on the same. Due to the ladies wanting to get the gold pendant sets for the pendant itself and the gold earrings that are matching to the design, you should not miss the opportunity to design the same. 
If you are not a creative person or exhausted from your creative ideas, then you are at the right place. In this post, we are going to share detailed information on the best gold pendant set designs that are going to help you design great jewellery for your clients. All you have to do is to check out all the design ideas and implement them in your work to give your clients the best gold pendant sets they wanted. 
Lates Products:
Gold Pendant Sets Ideas 
#1 – 22K Morpankhi Gold Pendant Set 
The 22K Mor Pankh gold pendant set is pretty popular amongst Indian customers. With the classic Indian design depicting the dance of the peacocks, this gold pendant set with matching earrings is the best thing you can design. The high-quality mesh design pendant with the peacock design or even the gemstones of the same colour looks fantastic. Also, the traditional earrings with the same design will help you a lot with enhancing the look. In short, it's one of the best options if you are targetting Indian customers. 
#2 – Floral Design Gold Pendant Set 
The floral design is pretty elegant and looks the best for young girls. The floral design gold pendant set is very easy to design and also suitable for most youngsters. The floral gold pendant will look absolutely stunning in the locket. Also, the similar design earrings from the gold pendant set will enhance the overall look. For the special functions, the floral design gold pendant and earrings will be suitable for young girls and sometimes even ladies. 
#3 – Simple Gold Pendant Set 
Some people don't like the intricate designs and extravagant show-off. That's why they prefer the simple gold pendant sets. The simple design without any intricate work will make them good for the professionals to wear. The simple gold pendant set is suitable for regular usage and not for special occasions. The simple designs include a heart-shaped necklace, a spherical necklace and many other things. Sometimes, the jewellers consider the single gemstone pendants in the simple design, as it doesn't have any kind of intricate design to enhance the look of the jewellery and the embedded precious or semi-precious stone.