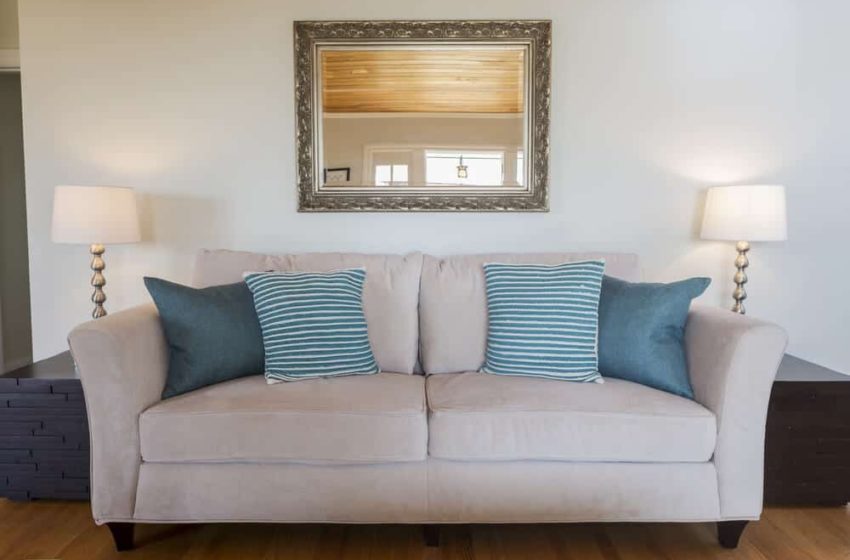 As we know that we use sofas for sitting purposes in homes or office areas. It is an upholstered seat for two or more persons. It is a stylish and attractive addition to the decor of your room.
Slipcovered Sofa
The sofa type which can be used in cottages and farmhouses is slipcovered sofa. It is constructed in such a way that it relaxes the person, sitting on it. Slipcovered sofas can easily be removed so you don't need to be worried if your pets and kids are messy. You can choose white upholstery for your sofa but the fabric must be durable whether it is cotton duck or twill. It is the best choice because you can easily change your throw pillows when you get bored with the old ones. White fabric can be clean by using bleach which can make it fresh again for many years.
Leather Sofa
A leather sofa is selected because it brings warmth and is good for a family room. Leather can withstand high wear and tear. In the past, leather sofas were oversized and bulky but now you can select leather sofas size and shape of your taste. Leather sofas are good for use at high traffic areas as it can be an office or home with kids and pets.
Modern Chippendale Sofa
A bench style sofa, which adds a style and gives a classic look in your room. Its arms are thin and high while its back is curved without fuss which makes it the best and solid choice for study rooms and living rooms. It is also used in Social library areas.
Bridgewater Sofa
Its shape is simple and modest.  It's a classic sofa with low arms, rolled back with a pretty to sit for conversation and for foot relaxation. It can be customized in two cushioned seats but mostly available in three cushioned seats. It can be upholstered by the bold striped or floral fabric of high quality.
Camelback Sofa
The camelback sofa is distinguished by its gracefully arched back as its name. Its legs are not upholstered and arms are scrolled. This design was first introduced in the 18th century. Bring the historic shape up-to-date by upholstering it in a solid fabric. It is a top choice for rooms due to its upright structure.
Rattan Sofa
Woven furniture is usually used in porches or gardens. You can use it for sleeping purposes in small spaces. Its primary finishing must be of white color and upholstery must also be the same. It will definitely bring charm in your cottage.
Cane sofa
It adds a sophisticated style in the room. It is a perfect blend of traditional and modern styles. Woven and wood frame blend also look charming in rooms. It is upholstered finely and contains cushions on it. It gives an attractive look to the area.
Armchair Sofa
It is a luxury sofa for a single person, usually used in bedrooms. It is available in different sizes and shapes. It has supporting arms at the side for arms relaxation purposes.
Loveseat Sofa
Usually designed for two persons that is why it is usually known as loveseat. This sofa is also usually used in the bedroom area.
Modular/Sectional Sofa
It is a sectional sofa which gives a living room arrangement in bedrooms or small areas. Larger families usually use this type of sofa to accommodate everyone in a small space. It can expand sitting size or can downsize.
Sofa beds
It serves as a dual function. It acts as a sofa as well as a bed. It is useful for the homes likely to have guests. In smaller apartments, this type of sofa is also used to spare the space. Hopefully, in the future these sofas will be more comfortable to use in every type of apartment.
No arm Sofa
If you want something to sit with easy access to the sides or you want a super clean minimalist look. This type of sofa is good in studios.
Wing-back Sofa
It is a piece of furniture which is used in classic homes. Sitting on it feels like the king's throne.
Barrel back Sofas
Curvature of the back is extended to the arms of the sofa, which looks like a barrel. It looks very attractive and is very comfortable to sit on. It relaxes the neck as well as arms.