How to Download Facebook Videos and Save To Watch Later?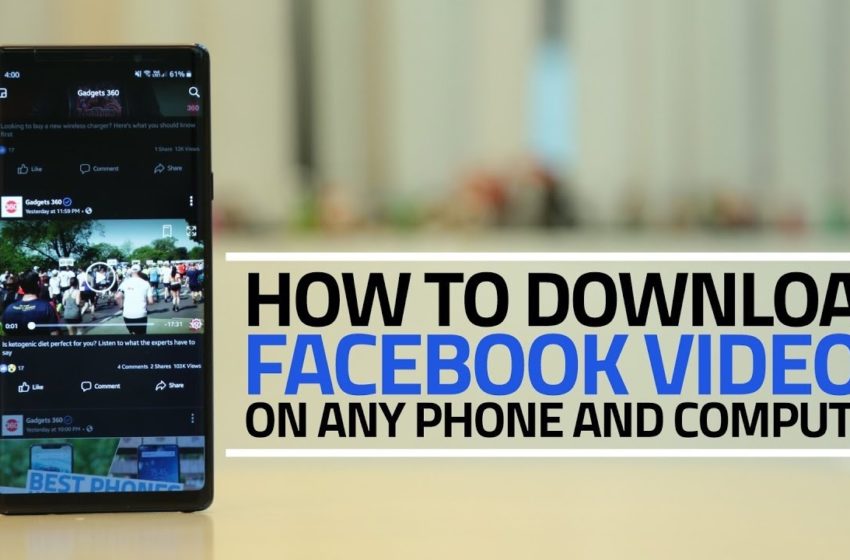 Since Facebook Watch started in 2018, the time people spend watching videos on the app has increased 14 times. The Facebook Watch feature provides thousands and thousands of high-quality videos divided into specific categories that you can watch whenever you log into the app.
The videos are for both entertainment and educational purposes and even feature some exclusive content that you will not find anywhere else like episodes of Bear Grylls's latest show or behind the scenes content from some of the best and most popular reality shows. From life hacks to the hottest places to eat at, the videos on Facebook Watch have every type of video imaginable.
Sometimes, you may stumble across a video that you find very useful and may want to refer to later. What do you do then? You definitely don't want to lose it to the sea of content that will pop up when you hit the refresh button.
A Facebook video downloader can solve your problem. Facebook video downloaders are websites which help you to download content from Facebook and save onto your device so you can go back to it whenever you have time or whenever you need to refer to the video.
Here is how you can do this.
Open your Facebook app
Go to Facebook Watch and locate the video you wish to download
Play the video
You will notice a three-dot icon on the right top corner of the video that is playing on your screen
Click on the three-dot icon which will give you a list of functions
Click on the Copy Link function so you get the URL of the video on your clipboard
Open your browser and open a Facebook video downloader
Paste the URL on the Facebook video downloader
The video will be processed
Give your video a name and save it on your device
The downloaded videos will be saved in the downloads folder of your device. You can pull the videos out to watch whenever you find time. You can share these video files with your friends and family through email or text. You can watch them whenever you want even if you do not have a working data connection or Wi-Fi at that moment.
You can even download any live videos that you may have missed using the same procedure so you can watch them later when you have the time. You can even pause the live videos once you have downloaded them and watch at your own pace which is not possible when you are watching a live video.
The perks of using an fb to video downloader are endless. But the best part is the simple procedure that anyone can follow to save the best content from Facebook onto their mobile, laptops and tablets and watch it at their leisure while sharing with even those friends who are not very social media savvy. Facebook video downloaders are simple and easy to use.