Lawyer Retainers – What They Are And Why You Need To Pay One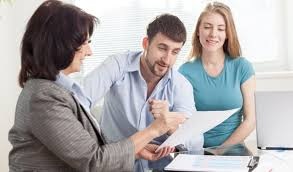 Attorneys offer several types of fee arrangements, which depend upon the area of law and its difficulty in proving the legal issues related to your legal claims.
Consultation Fee is sought when the attorney reviews the facts of your case and determines the probability or the likelihood of you prevailing.  This amount is a flat fee for the actual time an attorney spends on the evaluation of your legal claims. Not all legal wrongs will result in a satisfactory outcome.  You should determine in advance whether a consultation fee is necessary.  If the attorney decides to represent you, the consultation fee may be waived.
A contingency fee is a standard fee arrangement. This attorney's fee is for a is a personal injury involving a car accident or a slip and fall, for example, or you have made claims of medical malpractice. The attorney's fee is generally 33% of the amount awarded in a judgment or negotiated in settlement of the case after the expenses are paid first but still may be subject to review by the court.
A retainer fee contract, which contains language concerning the type of legal work to be performed,  and the legal rights of the parties, will be required if an attorney receives an hourly rate.   The money paid to the attorney will be in the attorney's "Trust Account," which only can be used for the stated purpose.  This work for hire contract is typical when a case is being prepared to go to trial, and a lawsuit would be filed.
A Retainer Fee Agreement is appropriate when:
The client and attorney believe that the legal action will be favorable
Is a sign that the client trusts the attorney
Is the best way to monitor or manage the funds to be paid for expenses and legal fees to the attorney which is separate from the lawyer's account?
The agreement can be used to continue the legal services by placing more money in the "Trust Account" or end the services once the funds are withdrawn.  The "trust Account" is separate from the attorney's general operating account.
With this fee arrangement, the attorney and client can have a continual update of the litigation
Keeps a record of all litigation fees to resolve any disputes attorney-client disputes resolved through arbitration.