Why is Motor Vehicle Insurance Mandatory in India?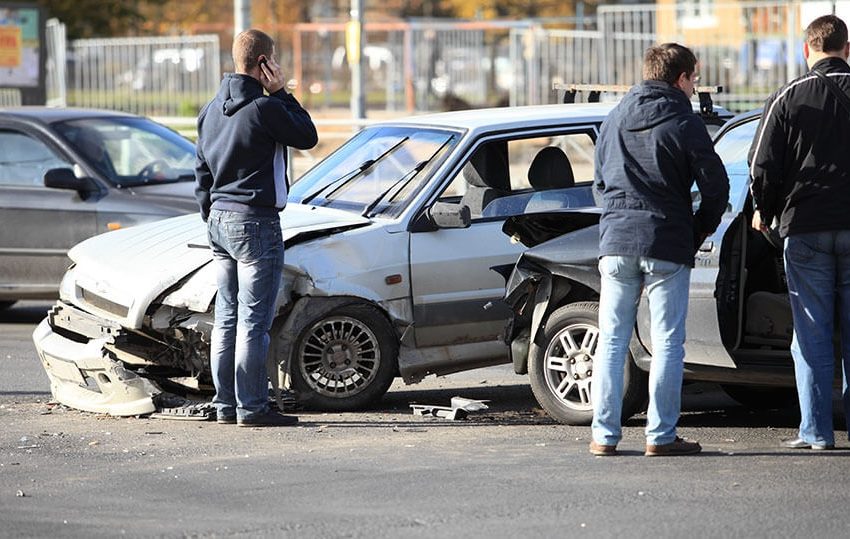 According to the Motor Vehicles Act, 1988, it is mandatory for all vehicles to have active car insurance or bike insurance policy before they can be plied on Indian roads or even parked in a public place. This policy must necessarily cover any third-party liability to property or person(s) if the vehicle is in an accident or a collision. Failure to do so can attract penalties and/or imprisonment. But, why has the IRDAI made this mandatory? Let's discuss.
Driving in India: Road Safety Statistics
If we compare India with other countries, it will be safe to say that we are one of the busiest countries when it comes to road traffic. Last year, there were around three million new car registrations in India. The road network in our country spans five million kilometres. With a rapidly increasing population and the number of cars on Indian roads, safety has become an important factor while on the road.
According to an article by Statista about the 'State of Road Accidents in India', while India accounts for merely one per cent of the global vehicle population, it contributes to around six per cent of the global accidents. While there were many contributing factors like an increase in the number of vehicles, over-speeding, driving under influence, etc., nearly 80 per cent of the accidents are usually attributed to the driver's fault. When there is an accident or a collision, there can be damage to people or vehicles. 
Hence, it was important to have a structure in place to ensure that victims of such accidents or mishaps are adequately compensated.
Which Motor Insurance Policy is Mandatory by Law?
To ensure that victims of an accident or collision receive compensation for the damages caused to property or costs associated with treating any physical injury, the Motor Vehicles Act, 1988-89 made it mandatory for all vehicles to have minimum third-party insurance cover as a protection against the third-party liability.
There are various types of motor insurance policies available, like third-party liability cover, own-damage cover, and comprehensive policy. While a third-party liability cover is compulsory, many vehicle owners opt for a comprehensive cover or buy an additional own-damage cover to ensure that the vehicle is adequately insured against theft and damages. An accident can be devastating. With the right vehicle insurance policy, you can ensure that during such times, you are not worried about costs but focus on handling the situation effectively.
What if I don't buy the mandatory third-party cover?
Since having an active third-party liability cover is mandatory, failing to comply can result in one or more of the following penalties:
For first-time offenders, a fine of up to Rs 2000 and/or community service and/or imprisonment for up to three months

For repeat offenders, a fine of up to Rs 4000 and/or imprisonment

Suspension of the registration of the vehicle

Suspension of the driving license of the vehicle owner
Do I need a policy if I don't have an accident?
Yes. 
Remember, it is a compulsory requirement. Any traffic official can stop your car and ask you to show the car insurance documents without any plausible reason. If you don't have an active policy, you will be liable to pay the fine and penalties as described above. 
Also, most policies have a validity of one year and require the vehicle owner to renew them to keep them active. Hence, forgetting to renew the policy is not an excuse. You must ensure that you renew your policy within time. 
If your policy has lapsed and you meet with an unfortunate accident, the insurer will not honour your claim since the vehicle will not be insured at the time of the accident. Hence, you must ensure that you have valid car insurance or bike insurance policy at all times.
Applying for a motor insurance policy online
Go to the website of the insurance company

Check the options available and select the type of cover that suits your needs

Look through all available add-ons and select the ones needed to customize the policy

Complete the application form

Review the premium amount calculated by the insurance company

Make changes to the policy to make it cost-efficient

Pay the premium online

Download a copy of the policy document at your email address
Riders or add-ons play an important role in determining the coverage of your car insurance policy. Some commonly available add-ons are zero depreciation, tyre protection, engine protection, roadside assistance, key replacement, return to invoice, etc.
Summing Up
As you can see, while it is mandatory to purchase third-party liability insurance, it is for your benefit so that if you get into an unfortunate accident or collision, then the third-party financial liabilities don't burn a hole in your pockets. Also, a comprehensive policy ensures that own-damages are covered too. So, before you buy a car insurance policy, assess your requirements, and ensure that you find the perfect one for you. Good Luck!