12 Unique Ideas cheer fundraiser ideas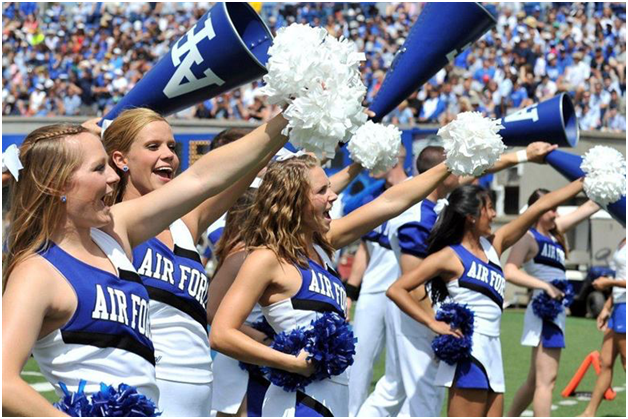 Learn how you can gather funds for your cheerleading teams with these cheer fundraiser ideas:
Start a Homemade Chocolate Fundraiser
Who doesn't love chocolate? No matter the time of the year, friends and family will want to buy chocolate candy, especially homemade. Start this fundraiser and you can raise a good amount of money for the team. If you want, you can start it as made-to-order chocolate delights.
Local Fashion Show Fundraiser
  As a cheerleader, you must love to perform. In that case, why not walk the catwalk in a local fashion show? Partner up with local designers or you can do it with just your team. For the clothes, you can ask some local boutiques to donate. Look for event rooms, restaurants or the school's gymnasium to host the showFor help with your cheer fundraising, visit Fundraising Zone.  .
Sell Your Baskets of Cheer
Cheerleaders are all about cheering people up, right? In this fundraiser idea, you will be living up to your name. The idea is to sell baskets with items that will keep people spirited. You can put in those baskets with light snack foods, drinks, and other nibbles to sell in competitions, games, or to family and friends.
Fun with Color Run
A color run is a fun idea you can use to raise funds for your team. It's really messy, but it also raises good money. It's simple – anyone who wants in on the fun run sponsors your cheerleading team. In exchange for a small donation, everyone participating can run to their hearts' content while showered by every color of the rainbow. Fun, right?
Custom T-Shirt Sales
If designing T-shirts is no good, you can sell custom ones designed by someone else. You can partner up with a T-shirt designer to create custom designs for your team to sell. You can sell them during games and events, sharing some of the proceeds with your designer.
Seat Cushions for the Stadium
To keep spectators comfortable and raise funds for your team, selling them stadium seat cushions is a great idea. It will be perfect for spectators at games and competitions where metal bleachers make their experience less enjoyable. If you know a wholesale provider, you can have it custom made to your team.
Host a Cheer Clinic
Another great idea to raise some funds is by hosting a cheer clinic. It is perfect if you have older cheerleaders in your team who can teach young ones. This idea is perfect during the summer. For a small fee, parents can send their children to your cheer clinic to learn some valuable cheerleading skills.
Pancake Breakfast Fundraiser
Like chocolate, everyone likes pancakes. In that case, selling pancake breakfast can be a profitable fundraiser. With your team, prepare pancakes that guests can have for a small donation. You can sell them in an event or set up a place in a parent or your coach's house.
Set Up a Used-Clothing Store
In this creative idea, all the team needs to do is to raid their closets for clothes they don't need anymore. With that, you can set up a DIY store selling fashionable items still in good condition for a fraction of a price. As for friends, siblings, and parents to donate their old items to ensure this fundraiser works well.
Offer Tutoring Sessions
If you are a good cheerleader and a good student, then why not raise funds for the team by offering tutoring sessions? You can ask your whole squad to help other students in their homework in exchange for a donation. It will be a lucrative fundraising idea especially when finals are coming up.
Start a Penny Drive
This is a simple but effective fundraising idea. All you need to do is place some penny jars in places with high-traffic in your school. Make sure it is where people can see it, thus encouraging everyone to donate even just their loose change.
Sell Wrapping Paper Come Holiday Season
If it's the holiday season, why don't the team start a fundraiser selling wrapping paper? Better yet, you can provide a gift-wrapping service as well. Your family and friends are sure to buy wrapping paper, ribbons, and bows, so why not be the one to sell it to them? They'll want to support your team this way.