3 Benefits of Wrought Iron Gates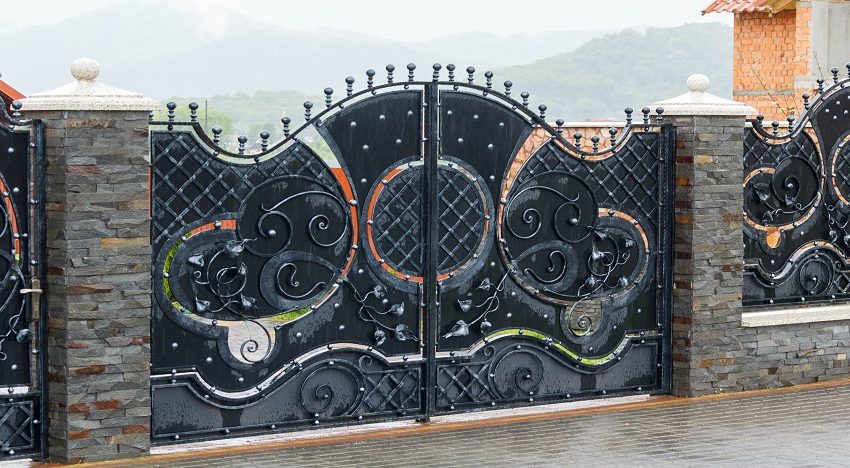 Once reserved for the wealthy, custom iron gates are now an attractive and durable option for homeowners. This malleable metal is an ideal material for ornamental design as well as strength. Depending on the design, an iron gate can create a stately driveway entrance or secure privacy wall. A reputable company can help you choose the best iron gate for your family's needs.
Elegant and Versatile
For style and elegance, nothing beats a wrought iron gate. Custom iron gates are available in a wide range of styles, from classic to contemporary. A sleek, modern sliding gate may be a good fit for your driveway. Perhaps you would prefer a more intricate, Tuscany-inspired design.
Some gate designs include architectural elements that give the design a classical look. For example, an arched gate wonderfully complements a Victorian or Georgian home. Straight-topped gates offer a minimalist style. Love the ornamentation but not the open view through the gate.? A closed metal gate has a sheet of metal attached to the back of the gate, blocking the view of your property.
Whatever style you choose, an elegant iron gate can add curb appeal and even increase the value of your home.
Secure and Durable
When wrought iron is produced, it is heated and worked multiple times, becoming stronger with each reworking. Wrought iron therefore offers security and durability that you won't find in materials such as wood or vinyl. Wrought iron stands up to weather extremes and everyday wear and tear better than other gate materials. It can even withstand a direct car crash. .
Low Maintenance
Don't have time for lengthy maintenance projects? A wrought iron gate is as easy to maintain as it is attractive. A simple cleaning with a sponge and mild soap will help prevent rust, the most common maintenance issue. Rust occurs when iron is exposed to oxygen. To avoid stripping the protective paint, do not use abrasive cleaners. Most wrought iron gates need only a few hours of maintenance every year.
Rust will inevitably appear at some point, and is easy to remove from your iron gate. After you clean the gate, let it dry. Sand down the rust and flaked paint, and apply anti-rust primer and two coats of paint. Your gate will look like new and will resist rust with regular maintenance.
Conclusion
Custom iron gates may be more expensive than wood or vinyl gates, but they offer more benefits. Whether your priority is strength, elegance or privacy, you'll find the right iron gate for your home. An experienced professional iron gate company can discuss your family's needs as well as your style preferences. The result will be an attractive and secure addition to your home.