5 Vital Platforms for Promoting Your Brand Identity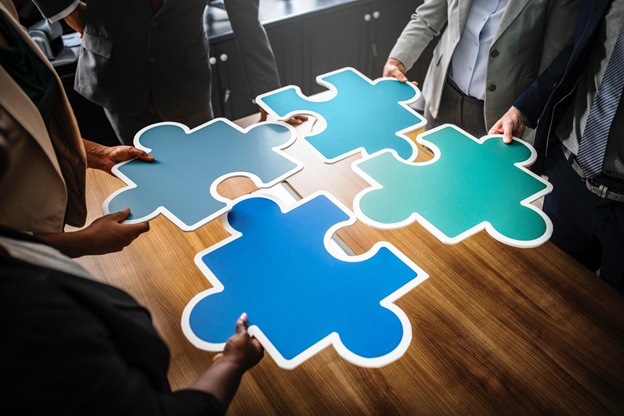 Whether you're a fledgling startup or an established enterprise looking to increase your market share, a fully formed, correctly targeted and authentically engaging brand identity is much more than a nice-to-have in the modern age – with trust having evolved in recent years from a consumer preference to an unbending condition.
A thriving brand identity goes far beyond customer personas and style guidelines – to guarantee your voice is heard amid the competitive white noise, you'll need to use all of the numerous channels at your disposal and share your message loud and clear. 'Omnichannel' is the marketing buzzword of the decade, as retailers and B2B companies alike work to create a seamless brand experience that's as alive and captivating on and offline – and consistent across the two.
Today, the product marketing experts at Kendon Packaging are taking a look inside the omnichannel branding toolkit, giving business owners, marketing managers and brand ambassadors a guide to using every weapon in their armoury to win the attention of their audience and demonstrate theirs is a brand to greet with open arms.
Your website
As the entry point to your brand, your company website should provide an immediate and comprehensive intro to the type of business you are – from the products or services you offer to the ethics you hold dear and the vision you have for your industry. Many of these messages can be conveyed explicitly through page copy and the topics you cover on your company blog – but the work doesn't stop there.
Bathe your website in eye-catching brand imagery that encapsulates the personality you associate with your business – from core colours and typography to slogans and iconography that tell the story of your brand in a matter of seconds. As users explore your company website, they should be taken on a journey through your own unique brand environment – getting to know you bit by bit until they decide to begin the all-important dialogue.
Your brick-and-mortar store
What's true for online is, more often than not, equally true in the three-dimensional world. Cohesive brand imagery that complements what's found on your website should be found floor-to-ceiling in your physical store – with the same tone of voice used across online and offline messaging, and the same aesthetic theme applied in your physical and digital environments.
For example, if your website is defined by clean lines, an elegant use of white space and a luxurious minimalist aesthetic, these same elements should be plain to see in your brick-and-mortar shop. Keep your product displays stripped-back, your aisles far apart and your colour scheme muted. This way, your brand identity can filter through and will be felt by all of your customers, however they choose to shop with you.
Your product packaging
Once a customer has completed a purchase, it can be easy to consider that brand encounter as over and done with – but until that product is in their hands, there's still work to be done. Shoddy or nondescript product packaging, while unlikely to make or break brand perception, certainly has the potential to tarnish an otherwise flawless shopping experience – so you should expect to fulfil expectations, but intend to exceed them.
High-quality packaging is an important box for any brand to check, but you can go one step further by investing in a bespoke, stand-out design that catches the eye and makes your products (and thus, your brand) memorable. Whether it's a uniquely shaped container, a vibrant box design or an enigmatic logo, there are options galore available when it comes to making your mark and leaving a lasting impression on one-off customers looking for a reason to become a repeat spender.
Your social media presence
Last but by no means least, your activity on social media should be seen as a natural extension of the messaging on your company website – with your social media team being comprehensively briefed on the personality associated with your brand, and the language and tone of voice that define your business.
On top of ensuring that the brand imagery used for profile pictures, cover photos and graphic content closely matches (or at least subtly complements) that of your digital store, you should also be creating the impression that the very same person is speaking to users on and off-site, as well as on and offline. When getting to know your brand, your audience should feel like they're getting to know a person – meaning your brand identity should be as multidimensional as you are.
Image: Unsplash
With these tips, you can create a brand that fires on all cylinders and leaves users with no option but to engage.