Choosing The Best Web Design Company To Hire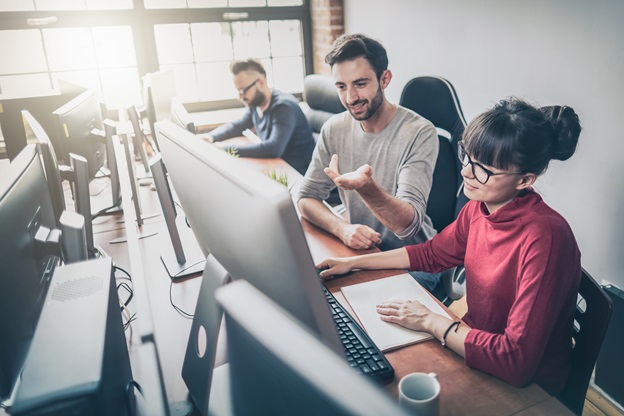 Outsourcing web design has become common practice in modern business; businesses look to external designers because it's more affordable than hiring in-house, and it's more flexible since design services are usually only hired for the duration of a project.
Although many businesses find success hiring web design services, don't get complacent. There are so many companies to choose from, all with varying levels of experience and reputability; choosing the wrong company can be a disastrous waste of money and time.
To stop you from choosing the wrong company, we've created a list that'll help you filter out the good from the bad. Here are the 10 things you need to check before choosing a web design company.
1. Understand Your Budget
Depending if you're a small startup or an enterprise your budget could be very tight or very flexible. What's important is that you lock in a certain number you'd prefer and then establish a max you'd be willing to pay if you're introduced to any valuable upsells.
Don't write-off upsells as ways of milking more money out of you. Valuable upsells are ways that web design companies set themselves apart from other competitors. They're experts in their field and many upsells are recommendations that suit project requirements more and will make things more cost-effective in the long run.
The other budgeting number you should pinpoint is the number you will tell the design company during consulting. This number will be less than the average you'd be happy to pay, this will give you some room to play with when faced with upsells and general negotiation. Settling on a mutually pleasing budget is the start of a great partnership.
2. Understand Their Pricing  
Each agency's services will vary cost and vary in terms of hiring plans. Do they offer package package plans (a type of plan that allows you to hire one or more designers at a fixed rate) or not? Designer packages are very cost-effective if your project needs it! If it doesn't, you'll be paying for services that you don't need; reputable companies should let you know if one or the other will suit your project better.
3. Understand Fees and Charges
Not discussing fees is often the cause of drama between a company and a client. Ideally any changes for a project will still be in the project or within the expected working hours it took to complete this project. When you request a change to a design, a new variation or any extra small task, this means more design hours, meaning the services and more cost. Don't assume that these requests stay within the initial cost you agreed upon.
These fees will differ depending on whether you hired a package plan or not. For example, if you hired a designer package that provides a certain amount of working hours over a month and your requests are within these bounds, there should be no unexpected charges at the month's end, but it's important to have peace of mind, so don't be afraid to ask and make sure.
4. Check Their Job Portfolio
If you want to get an idea of what the company is capable of, you should look at the work they've done for previous clients.
There are two ways to do this: the first one will be the company's work portfolio on their site. Ideally, their portfolio will show an abundance of web design work that is updated with recent projects. Hopefully some examples are relevant to your project, whether it be design layout you want or sites for companies in the same industry. If you desire, ask some questions about the process for this project, but the design company will have to keep previous client privacy in mind.
5. Check Their Reviews and Third-Party Reviews
All good design companies will feature reviews and testimonials from previous clients on their website. Video testimonials from previous clients are a great sign and are indicative of a fantastic relationship with a client. When only considering written reviews, everyone has them, so they're not necessarily the factor will help you choose one company over the other.
The most meaningful reviews to check before hiring a company are third-party reviews. These reviews that have been given without any influence from the web design company. Third-party organizations like Clutch.co contact clients after or during the hiring period. They are asked a set of questions and that company is then given a rating.
Fake reviews are unfortunately rife in eCommerce. Even though there's technically no way of knowing whether are definitely fake, there are a few tools and characteristics that suggest it. This article piece on identifying fake reviews in eCommerce is a worthwhile read.
6. Client Retention Rate
How many of their clients have come back for more design services?
Understandably, client retention rates can be negatively affected by clients who only wanted a one-off project, even though they still were very pleased. This is why it's important to check sites like Clutch and note the part of a review that says "willing to refer." Essentially, this is saying they would go back, but they have no more need for web design services.
Any client retention rates that sits below 60% is probably a no-go zone. 70-80% is good and above 90% is outstanding. Client retention rates are the result of many factors: quality work of course, but cost-effectiveness as well—lower retention rates have nothing to do with cost; those with 90% or above are often some of the most cost-efficient companies.
7. Tech Support
What you're most concerned with here are the tech support hours they offer. Do they offer 24/7, 18/5, or do they only communicate with you during normal office hours?
Longer tech support windows are preferred, especially as it's possible you'll be working with a web design company who works in a different timezone. It's important you ensure the tech support hours they actually claim are legit! What I mean by this is that '24/7' may only mean they have a chatbot, yet only have an 8-10 hour window where you can talk to a person. 24/7 isn't always as useful as it seems, whereas 18/5 usually means hours with an actual person.
8. Someone Should Take Responsibility For Your Project
A web design company should be willing to provide the name and contact details of a representative who will provide regular updates concerning your project and is the person you will discuss any changes you'd like to go for a period. This person will also take responsibility if anything has gone wrong.
When a representative isn't chosen to take responsibility, blame will get passed onto a team lead, then a senior designer, then a different designer and your complaints just fizzle into nothing. Having an individual (usually a project manager) to contact makes project communication a lot easier.
9. Set Realistic Deadlines
There's one more thing you need to know once you've decided on a company: how fast they can get your work done.  Of course, your preferred deadline is "ASAP', but that's not useful to you or the web design company. Saying "ASAP" usually implies you want the project to be completed really fast, which can lead to disappointment when you begin wondering what's taking so long.
Realistic deadlines mean the designers have adequate time to complete your project. These deadlines will act as a measurement for how good the web design company actually is. If they meet the deadline, then great, if they're ahead of schedule, even better. If they're constantly behind schedule or don't meet the deadline, then you might want to find a new company to work with.
You'll find more success when you're able to provide detailed project requirements that help to guide deadlines. Being too general will leave you uncertain about completion time and the end cost.
10. It's Time To Make Your Choice
Go forth, use all of the above criteria to pinpoint the best web design company for you. There's a good chance you'll end up with a few great options, consult with each one of them and make your decision based on the quality of that process.
If there's anything else you'd like to ask that the above list doesn't cover, don't hesitate to ask the company: reputable web design companies will be happy to ask any of your questions without being vague. CodeClouds is one company we think live up to the above criteria. Their expert web designers are worth looking at, if not to hire, then at least to act as an example of what a quality web design company looks like.