fundraisers for cheerleading your team should try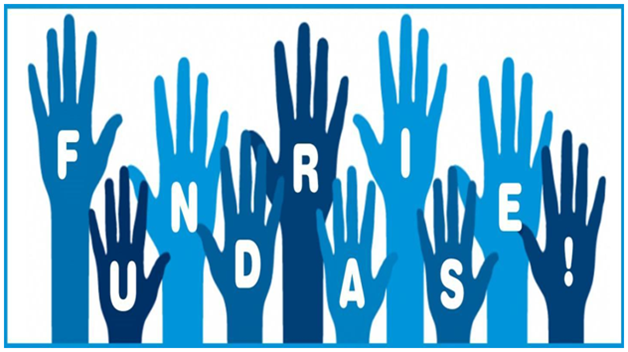 Are you a cheerleader or a cheer member? If so, one of your struggles is financing your team's needs. Some considerations such as your costumes, venues for your events and practices, and travel expenses when you go from one state to another cause many dollars. You are lucky if you won a contest and got a grand prize because you can use the money for your next activity. However, what if you are running out of money?  At this point, it is time for fundraisers for cheerleading.
There are several ways on how you can fund the race. Some are common and traditional, and some are modernized. Whether you are tired of having the same method over time or you are overwhelmed by the list scattered over the internet, here I give you comprehensive ideas on different approaches.For help with your cheer fundraising, visit Fundraising Zone.
The Buy-And-Sell Method
Starting from the most common method recommended by almost everyone, you could do the buy-and-sell method. There are various things you can buy and sell afterward. Things such as bags, pieces of jewelry, flowers, and other foods available can all be sold. This method is simple. You buy from the store, and sell it to people at a higher price. The profit you earn from the things you sell will go to your team. Of course, you have to invest money for you to buy your products to sell. Keep your capital at hand so that after it has been sold out, you can buy again and resell it.
Leverage your creativity as well. Always be aware of the vision and objective of your buy-and-sell relevant products that must correlate to weather, seasonal trends, and nature of the customers. This way you can make more money because you can encourage more people to choose your product. However, much higher pricing can reduce the buying rate. So be patient and just enjoy it until you get the result you need.
Create-And-Sell Method
Compared to the buy-and-sell method, here you can save more and spend less. This also involves selling but may or may not involve buying. Instead, this is more likely to emphasize creativity. If you are talented in making bracelets or necklaces, cloth or t-shirt painting, and other craft materials, you can make some and sell it. If you have money, you can buy your materials first before you make one. while on the other hand, you do not have a budget though. You can ask your customers to buy the materials and charge them for the effort you spent.
More with your creativity, you can execute more of it by making and selling relevant products as mentioned earlier. This is also the time to show off your talent other than cheering.
Service-Offering Method
If you have a warming heart, you can offer some service you know. The most traditional one is car washing. Simple as it is, you wash other car owners then you get money from them as a service fee.
Other than car washing, you can also do washing dogs. Many people love dogs and they usually clean them on their own. Unfortunately, there are people who are too busy with their other businesses and they might need somebody to wash their dogs for some time. That is the perfect time when you can offer your service.
Aside from the two ideal services mentioned above, there are many other services out there as well such as gift-wrapping, flower arranging and card making. Yes, you heard it right. Not everybody is confident with their handwritten output so they can pay you as you will offer to lend your good handwriting. Again, leverage your imagination and creativity.
Hosting/Sponsoring Method
Hosting or sponsoring an event is one of your great ideas to consider. It might be expensive but the result can be greater than what you thought. What you can do is arrange or sponsor an event such as singing, dancing, or even cheer contests. You can also consider talent shows or pet shows, or anything you could think of to catch people's attention and interest. Make a registration fee for it. You just have to make sure that your event is worth more than how much they pay.
To make more money, create an add-on to your sponsored hosting. You can sell popcorn around together with drinks. Moreover, you can sell other kinds of foods as well. If you are not into foods, you may sell around other stuff that will serve as souvenirs.
The Digital Method
As technology is already advanced and almost all people have access to the internet, you can do selling online. Maybe you are thinking about the shipping cost but your product does not have to be something that has to be shipped. You can sell eBooks and e-courses. You can even handle e-learning courses on any topic you think you are doing good. If you are more on being good at cheerleading, you can still offer that course. Many people out there might be dreaming to be like you.
Now here we go, full of ideas to race funds for your team. Asking for the best method for your team? It will depend on your capacity, creativity, and team members' personalities. In the end, the choice is yours.