Grab The Ultimate Impact Of Camping Knives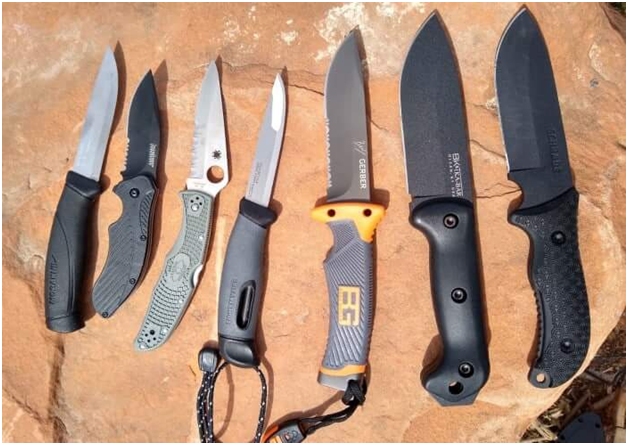 Do you have any idea about camping knives? Want to get the best one for camping purposes? If yes, then this post will be helpful to know about camping knives. In general, camping is an interesting task for outdoor enthusiasts. During camping one can experience wildlife, the company of trees and rushing water. During that time, they need a high quality camping knife for hiking trails, whittling wood, preparing food, pitching tents and much more activities.
The camping knives are available in various designs, shapes and sizes. The best knife can able to use for heavy-duty survival process such as:
Cord and rope cutting
Batoning firewood
Splitting wood
Clearing brush
Food prep
There are a lot of variations are available while buying camping knives on the market. You can find both foldable and fixed knives. In order to have the best camping knife to carry in your pocket or backpack, you have to know what to look for.
Choose the best camping knives:
In case you are a beginner in camping or casual camper or a seasoned trailblazer, then sure you can find buying the best camping knives can give you more obstacles. There are lots of knives you can explore the market, but sure you need to pick the best one to make your camping process much better.
You can able to find various blade designs of camping knives. Each and everything is shaped for particular needs, hence it is up to your choice to choose the best blade design. The most identified blade designs are the trailing point, drop point, and clip point. The trailing point blade design is effective for slicing, strokes and slicing. The drop point is best for outdoor enthusiasts due to its control over perfect cutting. This blade is tapered along the length and it will be usually thick. The clip point blades are perfect for general needs. The knife blade shapes include sheepsfoot, tanto, and needle.
In case, you require your knife blade to use at the time of outdoor activities, so camping knives made of strong steel is the perfect choice for you. A strong steep must have proper hardness, toughness, edge retention and it should be corrosion resistance and wear resistance. Different kinds of steels may show different properties. You will never able to find a perfect balance during this time. But understanding this kind of major properties can guide you in choosing the better blade material that you require.
A camping knife must be very compact and lightweight. The blade length must be around 4 to 6 inches only. Additional weight can cause you some inconvenience. Hence you need to consider the size perfectly.
Handle design and material
In general, a knife useful for camping must be rugged, it should not easily slip and the grip must be very comfortable to your hand. It should be water-resistant. Then it has to be made with synthetic materials such as rubber.