Make your Party stylish on a Party Bus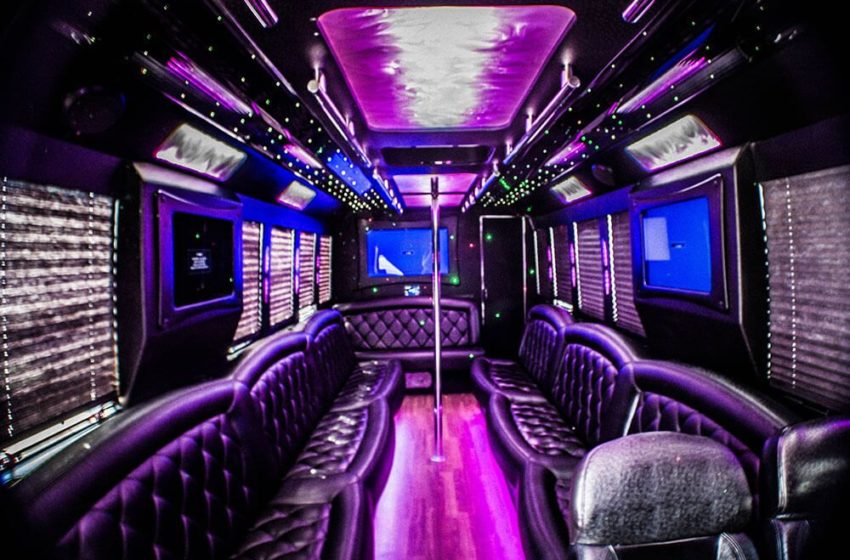 Any event of your life, including your prom, your 18th or 21st birthday, your bachelor/bachelorette, or any other is cherished even more when your loved ones are there to celebrate it with you. If you want your important events to be remembered for life, then in place of choosing a traditional venue like a hotel or a restaurant, you should consider hiring a party bus. It is an extravagant venue where you can organize all sorts of events in a lavish style.
It provides a unique venue on wheels to celebrate your special occasion with your friends and family. You can pick a fleet from the range of limo buses that differs just in size and not in amenities. Customize the space offered according to your requirements and decorate it as per your desire to make it ready for the event you are planning to celebrate.
Here are some of the ways in which a party bus adds style even to a simple event.
Look for a theme 
You can easily organize a theme-based party in a traditional venue, counting as one of the main reasons why you don't look for any other option for arranging a party. What if you can do the same on a rental party bus in Las Vegas? Yes, you can also adorn the party bus according to a particular theme. Your party guests would be more fascinated to see the theme party organized in a trendy venue. Just decide on a theme and your service provider ensures that you celebrate a theme party on wheels.
Arrange for the menu 
You are offered tremendous food and drink choices on selecting a traditional venue for your next event. However, keeping the taste of your party guests in mind, you can also arrange the menu for your party organized on a party bus as well. Most of the party bus rentals in Las Vegas provide the services of in-house catering, and many can bring on the best catering services of the town, thus arranging the best menu for your party.
Organize for games 
A party without games would be quite boring. And if you think that you can't arrange for special party games on a party bus, think again. Several party games can be enjoyed onboard. Sitting games like bingo or card games like poker can bring more fun to any party and can be easily played anywhere, even on a party bus. You can also request a pool table or a foosball table to add to the entertainment quotient of the venue on wheels.
Play the music 
Any celebration or a party is incomplete without music. Any good music, including Rock, Jazz or Hip-Hop can change the party mood. Each of the Las Vegas party buses is equipped with a music and sound system to add to the fun ambiance it offers. Choose and play the kind of music that will keep your guests entertained throughout the party.