Mobile Conversion and e-Commerce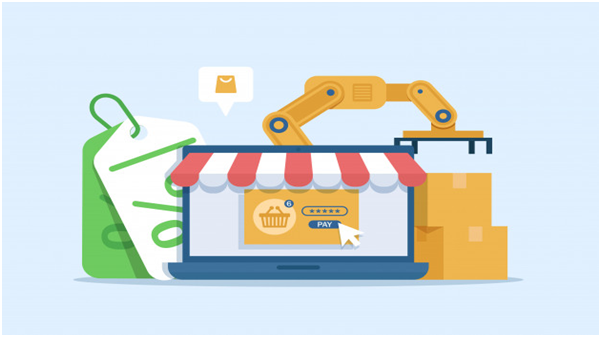 E-Commerce is the outcome of enduring digitalization, which has benefited consumers to enjoy the perks of online, trading, and shopping virtually. E-Commerce appsaresomething, which cannot be set aside or ignored. It occupies a large place in global retailing.According to the statistics of 2019, an approx. amount of 1.9 billion people executed online transactions to buy or sell things. The sales generated from e-Commercehave exceeded $3.5 trillion globally and it will be acceleratedsoon.
As the spectrum of e-Commerce is tremendously increasing, so it is becoming difficult to have a consistent stay of customers on your product page. Especially on the mobile apps where the users' experience is extraordinary, so any fault in the pages of e-Commerce apps will result in losing the customer. Mobile conversions are the need of the hour, as people are executing their transactions by their mobile phones, so conversion can affect the productivity of an e-Commerce store. Therefore, keeping this factor in mind, the following are the four methods of mobile conversion and e-Commerce.
Page Load Speed:
The most significant thing is the speed by which the page of e-Commerce apps load. In this fast-paced life, everyone is in a hurry, and nobody would like to stay on a page, which is hanging and taking extra time to load. App conversion rate matters a lot in the productivity of the e-Commerce business. Try to keep your page as lighter as you can, so that it may not hang or go down. You can also track the loadingspeed of your page with the help of Google page speedinsights.
Analyzing Ecommerce Product Pages:
To provide your customers with high performing product page, you need to spend time and analyze what needs to be done to make the page functioning well. Tell the customers about your e-Commerce business, marketing strategy, and enough information about why they should buy your products. To access your target traffic and reach your revenue goals, analyzing the marketing strategy is crucial as well.
High-Quality Product Photos:
The photos of your products are what a customer sees, gets attracted to, and perceives the real product to look the same as in the picture.Nobody would like to buy things from a store, brand, or a business that does not provide high-quality products. Always use high-quality photos for your products, as they leave the first impression in the mind of the customer and of course, you wouldn't like if someone will leave your products just before buying because of the poor graphics and photos.
Important Content at First:
The customers at your e-Commerce store are always looking for genuine and realistic information about the products. Make sure that your product page must cover all the relevant and important details. Do not mention the thing, which is not true or available at your e-Commerce store.
Describe your product specifications like its color, size, dimensions, material, price, and precautionary measures if any. A well-written product description must be available on the product page for a depth knowledge of the users https://interceptd.com/.
"Communication is at the heart of e-commerce and community."
By Meg Whitman, President, and CEO of Hewlett-Packard