Buying Guide: Printer Ink Cartridges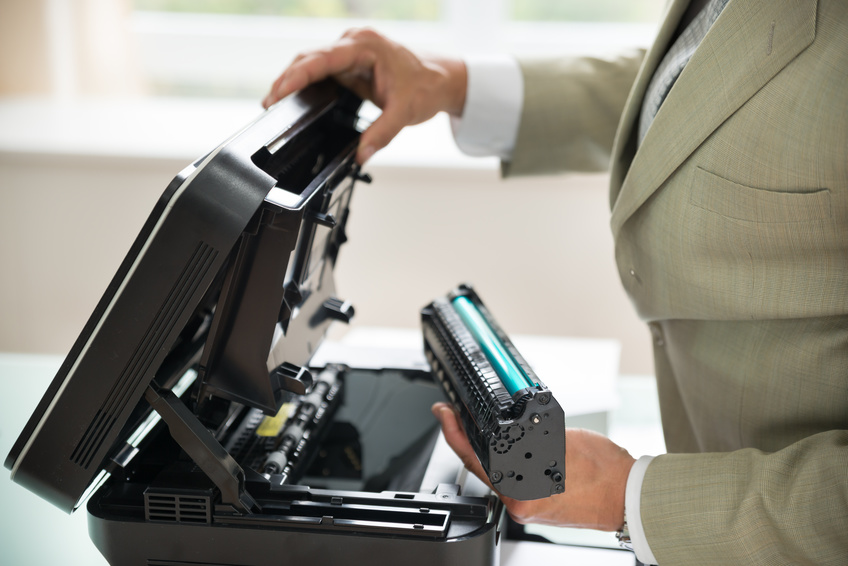 Aside from certain kitchen sundries, replacement print cartridges are one of the most troublesome things to buy. You rather baffling with hundreds of cartridges available from different manufactures and printer types. To help you to circumnavigate the often-puzzling world of printer Ink cartridges, lookat the types of cartridges available and offer some advice as to which is the best depending on the usage and printer type.
Ink & Toner- The Difference
The first thing you should know about the print cartridges is the difference between ink and toner. Have a look to understand the differences between the two.
Ink Cartridges
It contains a quantity of black and colored liquid ink. Ink Cartridges are usedin inkjet printers and are fitted with a powerful series of inkjets and used to spray the liquid ink onto the page where required. It contains a complex blend of pigments and dyes which supports page retention and produces a more accurate color.
Toner Cartridges
Toner Cartridges are dry and complex powder containing microscopic plastic particles. It is used in laser printers where the powder is electronically charged, heated, and applied to the paper via rotating drums inside the machine. This process allows fast and efficient printing, especially for large document print jobs.
Ink & Toner-Which one is Better? 
The ink and toner debate depend on a number of factors including overall uses, budget, and quality requirements. The pros and cons of toner and ink Cartridges help you to make an informed decision on which is right for you.
Cost: Ink cartridges are cheaper than lasers. But laser cartridges tend to have much greater output and are able to produce many more pages than Printer Ink Cartridges. It really depends on the usage. If you print occasionally it will work out cheaper. If you print a lot, a laser could prove the most effective in the long run.
Speed & Performance: If speed is your primary requirement, you need to decide between laser and inkjet as both offer excellent speed and performance depending on how much you are willing to spend. At times, the inkjet is slower than lasers, but with new developments from Hp ink cartridgescan range them on the top andnow can compete with laser printers in terms of printing speed.
Image and Text Quality: Lasers printers offer all-around performance. Inkjet printers can't compete with them in terms of great output and image quality. If you tend to print mostly black images and text documents, however, the performance of a laser machine offsets any drop-in quality.
Requisite Ink Toner LLC is an expert to save your money without compromising on the quality of your ink and toners. Our vision to live life to the fullest, try to color your world with their ink and toners. They offer Ink Cartridges & Hp Ink Cartridges at discount.
Send them mail at [email protected] and share the story of your life with them.Connect with them to know them better.