What Cypriots buy from the internet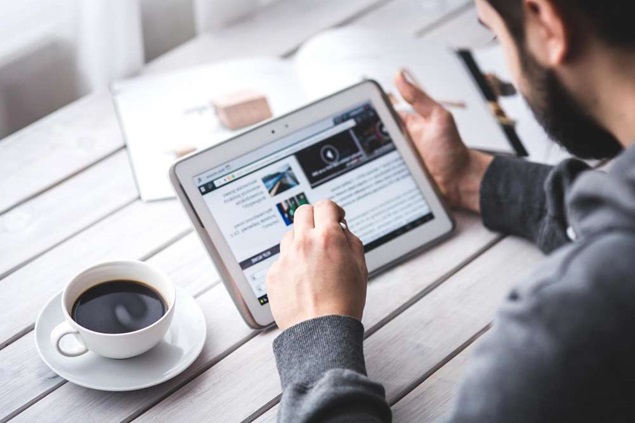 The internet has revolutionized the way we shop, as more and more people today prefer to buy things online rather than go to a physical store.
Easy, fast, affordable but also with a wide variety of products, online shopping is a phenomenon that has prevailed and continues to prevail day by day more and more around the world, showing an even greater increase after the onset of the crowning pandemic.
In Cyprus now what about online shopping? Has the same increase been observed in other countries? What do Cypriots buy most online? Which products and services are most in demand? What are the benefits and risks of shopping online and what are the estimates for the future of online shopping in Cyprus?
To answer these questions, we contacted Techodom.com administrator who told us a few points. (Techodom is a popular shopping recommendation portal that curates a monthly list with the Best Things to Buy with 100 Dollars or less).
Although Cyprus is below the average of European Union countries, online shopping in recent years has been on the rise, with more and more consumers shopping online every day.
"In particular, since the start of the period of application of the restrictive measures we have seen a rapid increase in online payments of 150% compared to the corresponding period last year," he added.
Although Cypriot consumers on average do not buy from the internet as often as consumers in other European countries, the statistics show that there has been a significant increase since the lockdown which continues to this day: "The results show that the significant increase in the use of electronic payments due to the pandemic during the lockdown period is now consolidating and is the new reality in the consumer habits of Cypriots since the increase in online payments has remained high of 75%, since the beginning of the period of application of the restrictive measures to date," he explained.
"We believe that new consumer trends will continue and online transactions will gain ground daily in the preferences of Cypriot consumers," he said.
''E-commerce businesses cover almost all categories of businesses in both retail and service delivery. The pandemic has pushed several businesses towards digitising their services to be able to meet the new conditions and needs of customers created by the restrictive measures. As a result, there has been a lot of interest from companies of all categories to accept payments online or even remotely in some way," he added.