12 Offbeat things to indulge in during the trip to Goa in 2021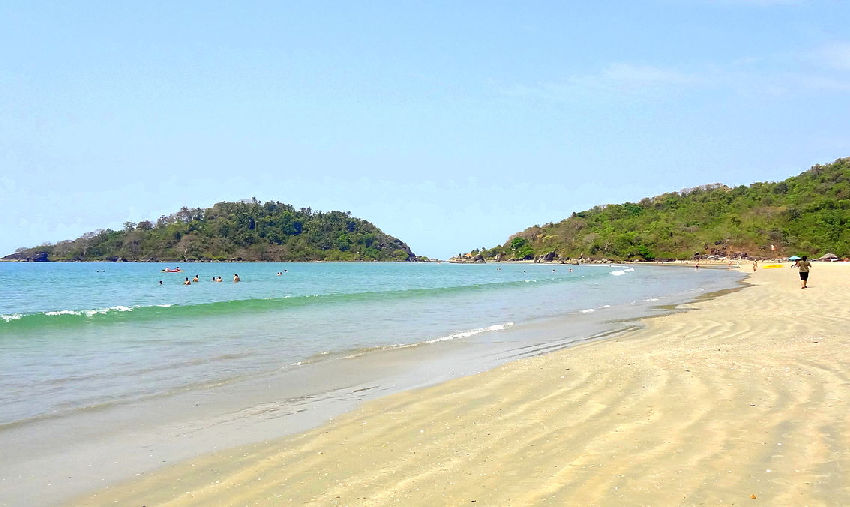 With Covid-19 virus compelling people to remain indoors, life is not like what it was before its introduction. But still, some places are less affected and the government is trying to bring this pandemic under control. With vaccines already launched in the market, there is hope for life to be restored to normalcy. For those who love to tour the country, Goa is a beautiful place to be in 2021. Before Covid, this place was always crowded. Once again, it seems to be inspiring people to visit this place again. Booking your hotel at grand hyatt goa is sure to make your tour fun-filled.
What offbeat things you can indulge in at Goa?
Take a walk around the spice plantations: Goa has much more than just beaches. The spice plantations do attract tourists in huge numbers. You can go for a walk at the spice plantation and enjoy the fresh aroma as well as learn about different types of spices grown here. Sahakar Spice Farm and Savoi Plantations are perhaps among the famous plantations to visit. You can also get to take a look at the majestic tuskers and play with them or provide them a bath. These farms are located at Kerim, Ponda, Arla Bazar Keri.
Butterfly Conservatory: Once you complete the spice plantation tour, do drop at the Butterfly Conservatory. You are sure to come across colourful fluttering butterflies here of different sizes. You can also feed them with juicy fruits while watching them collect nectar. There is an entry fee and it is open between 9am and 4pm. It is located at Priol, Pisgal, Ponda.
Mandovi River: you can go for river cruise ride offered by the GTDC (Goa Tourism Development Corpn.) on Mandovi River. They offer rides moonlight, sunset and daytime rides. Day cruises offered are of two types, with one being to Aldona from Mandovi including a mineral water spring and the other down Mandovi from Panaji Jetty into Zuari Bay. Few private firms also provide exclusive boat tours and cruises. You can take the opportunity to spot dolphins or crocodile. Total tour time is about 2 hours against some nominal charges.
Catch crabs at the Goan backwaters: It is indeed the craziest thing to indulge in Goa. It is for those who do not fear of getting dirty or snapped at. You are to set up traps to capture crabs using homemade nets referred to as 'kobblem'. Several crab catching tours are conducted. You can befriend a local to enhance your adventure. Do visit Sonalium. It is located at Goa's Doodhsagar waterfall trail.
Sinquerim to check out the Dolphins in action: If you love sightseeing dolphins in its natural habitat, then Sinquerim is the place to be. Generally, the cruises start from Panaji Jetty, Sinquerim or Fort Aguada. You do not have to worry as adequate safety measures are taken for all tourists.
Island Hopping: There are secluded islands surrounding Goa that are free from rowdy tourists and away from the noisy city life. They are also quite attractive and eye-catchy. They are located at just a multiple ferry ride and boast of having old Portuguese styled houses that dot the beautiful landscape. Also is worth mentioning the quaint environment and lush vegetation. You can taste the delicious bakeries and interact with the locals. Some of the places to visit here are the Vanxim island, Divar Island and Ilha Grande.
Goan Caves: The surreal Goan caves are known for its natural and historical importance. They are also among the romantic places here. Some of them are man-made caves. You can check out Rivona Caves, Lamgau Caves and Arvalem Caves. The tour takes about an hour's time to complete.
Devil's Canyon: A popular saying is that once a demon ruled this place and control over every living being including fishes. A local is said to have duped the demon by stealing all his fishes. Hence, this area was known to be cursed. As you visit this place, you will feel some uncanny silence and eerie vibes even today. The turbulent river that flows within the deep gorge having different rock formations is quite infamous for taking several swimmers' lives. This place although being spooky is quite interesting and adventurous. It is located at Caranzol.
Kayaking: Goa is well known for its diversified water activities. Kayaking is quite synonymous with Goa and is an amazing offbeat activity. You can row across the mesmerizing creeks and cross the northern Goa villages. Row into the sea or along the shores and get to see nature's beauty live including the tranquillity that surrounds it. The best spots to kayak are Penha de Franca, Mandrem Beach, etc.
Catamaran Sailing: For sailing, Goa is undoubtedly the best destination to be. You can witness the locals sail out into the sea to fish. The weather conditions here are quite pleasant apart from Monsoons and do favour sailing a lot. you can book a cruise to enjoy your sailing session right from morning until sunset. You can sail for about two hours.
Cabo De Rama: If you are interested to know the history of Goa, you should check out the ruins of the oldest fort here. The Hindus, Mughals and the Portuguese have conquered this fort several times. In 1700, the Portuguese had built its barracks and the chapel. Although not in a good condition or popular with the tourists, it is still one of the places to be in Goa. You can enjoy the sea views from different corners of this fort. It takes around an hour's time to complete the tour of the fort. It is located at Canacona, Taluka Cabo da Rama.
Practice yoga at Madrem: It is important to stay fit and increase body immunity level during these harsh times. Yoga is undoubtedly the best form of exercise to practice. Goa does boast of having some amazing yoga retreats and centres. You can unwind yourself and relax in one of its popular retreats and experience rejuvenation.
To ensure maximum enjoyment, book immediately your accommodation at grand hyatt goa.