5 Little Known Facts About Medicare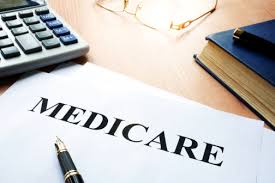 Medicare can seem like a whole new world compared to the insurance you've had throughout your life. When you turn 65, you should prepare yourself for your new insurance as many things can and will take you by surprise. The more facts about Medicare you learn ahead of time, the easier it will be to manage the changes. 
1. Only some people are auto-enrolled into Medicare.
A common misconception about Medicare is that everyone is auto-enrolled. However, if you assume you'll be auto-enrolled and aren't, it could cost you. You are only auto-enrolled into Medicare Part A and Part B if you have been receiving Social Security benefits for at least four months prior to turning 65. 
If that isn't you, then you will need to apply for Part A and Part B during your Initial Enrollment Period (IEP) unless you can delay Medicare because you have other health coverage. Your IEP begins three months before your 65th birthday month, continues during your birthday month, and ends three months after. Missing this enrollment period could result in lifelong late penalties.
2. Your premiums can increase due to higher past income.
Most people qualify for premium-free Part A, either on their own work record or their spouse's. However, everyone pays a premium for Part B. Medicare sets the standard Part B premium each year, but your premium can be increased if your income from two years prior was in a higher income bracket. The same is true for Part D premiums. 
For example, the standard Part B premium in 2020 is $144.60 per month. If you are married filing jointly and made more than $174,000 in 2018, your 2020 premium will have an income-related monthly adjustment amount (IRMAA). However, you may be able to appeal the IRMAA if your income went down substantially the following year. 
3. Your Initial Enrollment Period and Medigap Open Enrollment are two of the most important enrollment periods you'll have.
Missing the Medicare IEP could result in late penalties on your Part A, Part B, and even Part D premiums. That's why your IEP is one of the most important enrollment periods you'll have during your Medicare journey.
Your Medigap Open Enrollment (OE) is also an extremely important period because, like your IEP, it only occurs once and missing it could have a serious financial impact. Your Medigap OEP is the best time to apply for a Medigap plan since this may be your only opportunity to enroll in a Medigap plan without having to answer health questions. It starts the day you are both age 65 or over and enrolled in Part B and lasts for six months. After this window has closed, you could lose your guaranteed issue rights and be denied coverage or charged a higher premium.
4. The Annual Election Period isn't another Medigap OEP.
As you're probably coming to realize, Medicare has a number of enrollment periods. The Annual Election Period (AEP) is another period you will likely utilize at some point in your life. This period begins and ends on the same dates each year, October 15th through December 7th. 
During the AEP, you can switch from Original Medicare to Medicare Advantage or vice versa, change your Medicare Advantage plan, and enroll in, change, or drop your Part D coverage. You can't, however, apply for Medigap with guaranteed approval.
5. What's best for your friend may not be best for you.
There are so many Medicare options, you have the opportunity to create the coverage that works best for you. Chances are good your ideal coverage is different from your friend's and even your spouse's.
It's essential that you do your homework to determine the most cost-effective coverage for your situation. Don't choose a plan just because your friend likes it; your health needs are probably different., Get the information you need to make confident decisions for your healthcare.