5 Types of Background Checks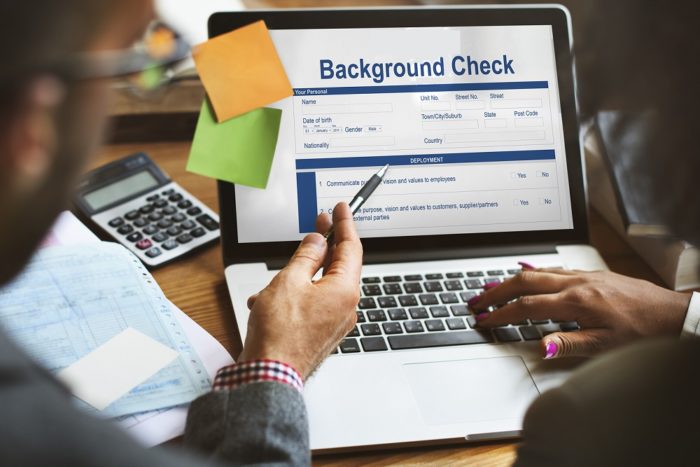 Background checks provide vital information about a person's history for the purpose of assessing their qualifications, integrity, and potential risk. While an individual's past actions do not necessarily predict future actions, they are a reasonable starting point for further inquiry. Employers, landlords, firearm retailers, and others use background checks regularly. The following is an overview of 5 different types of background checks and their uses:
Criminal Background Checks
Criminal background checks can be conducted in a variety of ways but typically included one or more of the following record searches:
National (domestic or foreign) criminal databases

Federal and state criminal records

County criminal court records 

Sex offender registries

Domestic and global terror watch lists
Uses: Criminal background checks are conducted when knowledge about past criminal activity is required for decisions making. Examples include adoption, military enlistment, firearm purchases, and some types of employment. Employee criminal background check services are critical to creating safe work environments. 
Universal Background Checks
The National Instant Background Check System (NICS) is a database maintained by the United States Bureau of Alcohol, Tobacco, Firearms, and Explosives. 
Uses: Anytime an individual wishes to purchase a weapon from a licensed seller of any kind (with a handful of exceptions by state), a universal background check must be conducted. These checks are run by the FBI and are mandated by federal law. 
OIG (Office of Inspector General) Background Checks
The OIG maintains a sanctions list, which is a list of excluded individuals and entities (LEIE). The purpose of this list is to prevent people who have committed healthcare-related crimes from working in healthcare programs that receive federal funding. Examples of sanctioned crimes include the following: 
Medicare or Medicaid fraud

Patient abuse or neglect

Felony convictions in relations to controlled substances
Uses: Organizations receiving federal healthcare dollars run OIG background checks to avoid steep civil monetary penalties as well as costly safety and liability issues.
E-Verify Background Checks
E-Verify is an online system designed to help employers identify if new employees are eligible for work within the United States. While the use of E-Verify is voluntary for most employers, federal contractors and 22 states mandate its use.
Uses: Verify employment eligibility for any new hire. 
Fingerprint Background Checks
The Automated Fingerprint Identification System (AFIS) stores over 35 million sets of fingerprints. Checks against this database will reveal details about criminal history, including arrests and dispositions. Fingerprints are difficult to fake, so this type of check is highly reliable. That said, there are two important limitations. First, not everyone's fingerprints are on file; a clean fingerprint check does not mean the criminal history is clean; only that the fingerprints were never submitted to the database. 
Second, any results gleaned through a fingerprint check need to be carefully interpreted. For example, an arrest record may appear in a fingerprint check, but the eventual not guilty finding may not. For these reasons, fingerprint checks are most often used in combination with other screenings.
Uses: Some government institutions such as fire departments, public schools, and law enforcement mandate fingerprint checks. Fingerprint checks are also required for some professional licenses including real estate, medicine, and finance. 
Find Out More
There are even more background checks available than discussed here. If you're interested in keeping your workplace safe, find out more about the many types of background screening services that are available by discussing your options with a professional screening agency.