8 tips on how to grow your CA firm Practice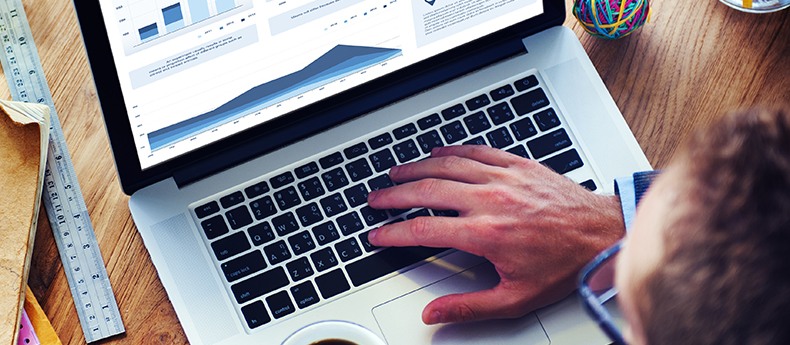 Until a few years back, CA firms were mainly restricted to practice in traditional areas such as taxations, audits, and accounts. However, with the changes in the economy, thanks to policies made by the government, and with the advances in technology, CAs can now venture into services beyond the traditional means and expand further. 
Without further ado, let us dive in deep to the eight tips that you will be learning to expand your firm and make it big. 
Improve your networking
Seminars and workshops are advertised to be the source of new business, increased clientele, and empowered networking and knowledge. But simply visiting the venue isn't enough. Take the initiative. Talk and interact with the people. Stab your hesitation and break the ice. Talk to people, give your card, talk about your firm and services, do it over tea. Use your breaks carefully and wisely.
Build a strong online presence
There used to be a time when CAs relied on personal contacts and referrals for their business. Relatives, friends, and the like. But that trend was followed more than two decades ago. If someone wants to know about you, or your firm, the first thing they do is pull out their phones and Google you. If you do not want to lose such opportunities, then build on your online image. 
Take a professional loan such as a CA loan and make a website highlighting your services, write articles, learn something new and write about it, keep your articles engaging. Write as if a million people are reading your column every day. So that when any person reads about your work, they are captured and want more, and business is made.
Hire employees by targeting the needy, not the greedy
When you are hiring employees to work in your firm, some are going to be greedy for money, a good life, and a handsome package. And some will be needy for experience for eventually starting their own firm. You need the needy ones. The ones who will work hard in the advent of learning more. The passionate ones who want to grow. These are the ones who will stick by you in the long run. How do you identify them? Ask them about their future goals. 5 years, 10 years down the line.
Having problems growing? Prepare a revenue-sharing model
Trying to get partners but failing at it? Prepare a revenue-sharing model with them. If you are a new firm, build it on profit sharing. Base it on revenue brought it, services provided and similar factors. If you are an established firm, you can add in retainers, to ensure your services are being delivered in a timely manner. Or get a loan for CA and solve that money crunch.
Why stick to one location when you can cover lands beyond the horizon?
Gone are the days when you had to be physically present to complete your operations. With the advances in technology, you can do all your work online. And that is the way of the future. So don't stick to old methods when the world is moving towards a fully digital approach.
Tap into the GST market
GST is still a relatively new topic and many still do not know how to go about it. And because it is made compulsory by the government, businesses are looking out for CAs for guidance in financial advice and compliance related to GST. Cash in on this market.
Embrace technology
Adopt complex technology into your practice such as data analysis, big data, and audit technology to stay ahead of the curve and deal with complex business issues effectively. Understand environments that your clients use such as Oracle and SAP.  Get a professional loan such as a CA loan and embrace the technology.
Learn. Unlearn. Update
With technology advancing at the speed of light, it is crucial to keep yourself updated. Old techniques change and better ones emerge. Failure to adapt will surely result in you falling behind your competition. Cloud accounting software, for instance, allows you to increase cashflows by offering services remotely while reducing the travel expenses of your clients.
Conclusion
It's time to pick a professional loan and start developing your enterprise. Try the CA Loan available on Finserv MARKETS. This loan for CA can provide you with an amount up to Rs.30 lakhs. Zero collateral involved. Tenure ranging from 12 to 60 months. Additional perks and much more. See yourself growing at the speed of your might with this loan for CA.
Finserv MARKETS, a subsidiary of Bajaj Finserv, is a one-stop digital marketplace that has been created for consumers on the go. It offers 500+ financial and lifestyle products, all at one place. At Finserv MARKETS, we understand that every individual is different. And that's why we have invested in creating a proposition – Offers You Value. A value proposition that ensures you get offers which are tailor made for you. We also offer an amazing product range and unique set of online offers across Loans, Insurance, Investment, Payments and an exclusive EMI store. Be it in helping you achieve your financial life goals or offering you the latest gadgets, we strive to offer what you are looking for. From simple and fast loan application processes to seamless and hassle-free claim-settlements, from no cost EMIs to 4 hours product delivery, we work towards fulfilling all your personal and financial needs. What's more! Now enjoy the same benefits in just one click with our Finserv MARKETS App.
Source: 8 tips on how to grow your CA firm Practice