Latest Trends in Web Designing: All you need to know.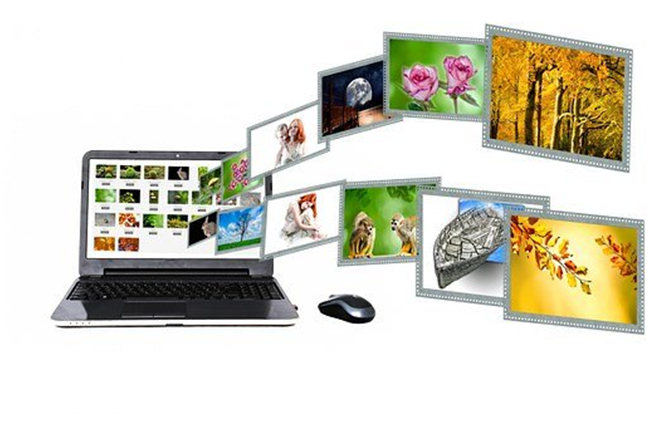 Designing a website is a creative process. Every organization needs to have a creative virtual platform in order to represent their businesses globally. Therefore each design in the websitehas to be catchy and unique. Hence it involves lots of creativity and smart work.
Setting up a website should be done in a way that it should reflect and represent the whole entity in a very limited space. It should be able to provide effective communication to the audience. Another important factor in web design is the purpose. The idea which we are trying to say should be efficiently understood by the visitors.
In this digital era, there are an infinite number of ways to create a web design. New techniques and methods are entering into the tech market each day.Since people are using mobile phones more often, a mobile friendly Hamburger website will gain more users
What all things does it include?
Typically a website includes the homepage design, layouts, wide variety of animated graphics, unique optimized contents, patterns, background works, hyperlinks, images, descriptions and contact/subscription details.
Usage of AI and Bots are one of the advanced methods. The accessibility and availability of websites is the key factorof a winning website. It should be available all the time. Hence high maintenance has anvital role. Visual developers are more active with creative methodologies.
Designing a website
The technical aspects in designing a website include the following.
Web graphic design:This graphics plays an important part in how websites look. Such as the layouts, fonts, colors and their company logos.
User interface design: This UI design builds a website on the basis of interfaces, It includes authoring, including standardized code and proprietary software;
User experience design: UX design creates products that provide user experiences
SEO rich contents
The most significant factor to be considered in a website is the Search Engine Optimization. SEO optimized content creates maximum traffic to the site. Other than that the wordings, H1, H2 headings, Meta description, passive words, long sentences, paragraphs etc… should be optimized.
Even the articles and punctuations make a huge difference. The contents should be grammatically correct, error free and non plagiarized. It should reflect the ideas the admin wants to communicate.
Latest Trends in Website creation
As technology advances, the trends and techniques vary. The design we create is very significant because that is the place which creates the first impression. Human like chat bots which clarifies the doubts is an effective way to communicate. Voice Activated Interface and micro interactions are more interactive and future oriented.
White spaces are the blank places in the page. Rather than filling up the whole homepage with contents, usage of white spaces will make the website more spacious and organized. This is one of the latest methods in website designing. It is commonly known as negative space. But it is not as negative as it sounds. It is very useful in giving a breathable space to the contents. It creates a more disciplined content.
Efficient Headers and Footers
Full-page headers and footersare another important factor in a page layout. Detailed footers will create a more professional look. These are the spaces where the important links, copyrights, locations, privacy, terms and conditions, contacts and other details about the website.
The best trending practice is giving contact details rather than email ids in the footer. Social media icons are provided there for easier access. An integration between Social Medias and Website paves a way for effective marketing and potential clients/customers.
Navigations and scrolling has an important part. These little things can change the overall experience of the website. The variety methods include Hovering effects, Glitch effects, bounce effects, audio/video effects, Playful cursors, other dynamic scrolling transformations and Thumb-Friendly Mobile Navigations.
The techniques in Playful cursors are moving illustrations, eraser tool effects, blurring, changing shapes, moving pictures, geometrical figures, dancing pixels or juggling letters. They have little movements, when you move the mouse pointers. Animated cartoons, and organic shapesare also common these days.
Just like the website of Mainworks, lines in the homepage with a dot, with information filled on each dots, are unique designs.
Modern design and visualization
Grid design is the common type we can find out there. Interactive 3D images are the live and gradient ones. Adding pictures and Blending Photos with Graphical Elements is a widely used method. Frosted Glass Effects is similar to that. The concept of Material Design of data and random designs creates consistent visitors. Marquee design had the greatest comebacks this year.
Animations such as Parallax, micros, art compositions and user triggered animations are more lively.  Digital interpretations of physical products creates an effective way of communication. Dynamic Landing Pages & Responsive pages are another factor.
Another trending method is the Homepage Hero videos or text-only ones. Smart visualization of data through videos and cartoons or other Embedded Multimedia provides vibrant output for the websites. They help in greetings and to entertain the users and make them engage in our sites more often.
Forecasted Custom illustrations
Illustrations can change the tone of a website drastically. 3D illustration with vibrant colours gains the attention of the audience. Illustrations representing the organization help in creating an image in the visitor's mind, so that it might remain a bit more time in their heads.Auto playingmedia with light sounds makes the website more dynamic.
The companies who generate illustration services include Ouch!, Absurd, Stubborn, Charco, Humaaans, Undraw and Woosh.
Fonts, Thesaurus, contents and FAQs
Fonts are the evergreen part of contents. They express all the messages to the audience. Hence it is important that it must contain creativity. Web and UX design‍ Fonts and Bold typography are the trending fontsnow a days.Flat Designs such as Minimalism and Large attention grabbing titles are the best trending ones. They help in creating more impactful stories.
San-serif and serif fonts are very in style. Other models include Hand drawn arts, Picasso models, vintage style,All-caps fonts, monochromatically colored or transparent fonts and outlined fonts.If you prefer charity along with website designing, there are web designs for causes too!
FAQs and testimonials are the best way to converse to the users without actually taking to them. They helps in clarifying all the possible doubtful thoughts.
And for the contents, the more personalized and unique they are the more effective in communication. Thesaurus turns the contents into a more systematic and professional style writing. Usage of Synonyms and Antonyms prevents the repetitive phrases and thereby makes the content attractive.
To enjoy fast and smooth service this UX/UI web designs are used these days. The pages will load fast and clutter resistances are the inclusive features.Smart contents and high speed is the main focus in 2020.Neumorphism is another creative and beautiful way to create a modern website.
Colours are the gateway to the traffic. The more vibrant and happy colours you choose, the more magnetism you create. Different colour palates must be used in an intellectual way. Because when it comes to choosing colours, psychology has an important role in it. Even though black and white combinations are trending these days, the usage of dull colours are not that much appreciated.
It should be suitable to the contents of the website. For example if you are creating makeup or kids products, lightcolours such as pink, purple and peach are apt for them. While for websites related to marine and aircraft services blue shades are preferable. For FMs orange or the ones more matching to the brands and for cozy furniture or beds websites, more comfortable colours are suitable.
Other trending colours include three-dimensional colors, Dark themes, luminous, shadow effects, over layers, floating elements Gradients and colours suitable to different moods are also preferable.
The most important factors are discussed above. Lead Generation and progressive profiling is the best way to gain more audience. Virtual Reality platforms,In-your-face Interstitials and identity roles which gives the real life experiences is also a forecasted trend.
Methods of creating a website
There are traditional and innovative methods of creating an exclusive website. Most of them are created by coded languages such as HTML including Cascade Style Sheets, C programming languages and Java scripts. These are the basics one must know before creating a website.
The No Code Revolution
Even with the help of third party developers we can create our paid sites.This no code revolution is creating a major shift to the next level web designing. They reduce the time and effort of starting from the scratch.WordPress is the most common among them. Beginners can create a free account in Substackalso.
The rest of the helping tools include the following:
Wix Site123
WebflowWeebly
Jimdo com
SquarespaceShopify
JoomlaBigcommerce
Webnode Drupal
Constant Contact Google sites
Expression Engine Textpattern
GratorTumblr
com Jekyll
Ghost Blogger
CMS softwareStatamic
Typepad Magento
TYPO3 Concrete5
Prestashop IONOS
MozelloDreamHost
PagecloudTiki Wiki
Website Baker Serendipity
GravSubrion
So with the help of all these techniques you can create the best trending website and can thrive in the modern era! This helps to gain the first impression of your audience!