Why should one look for Hair Transplant in India?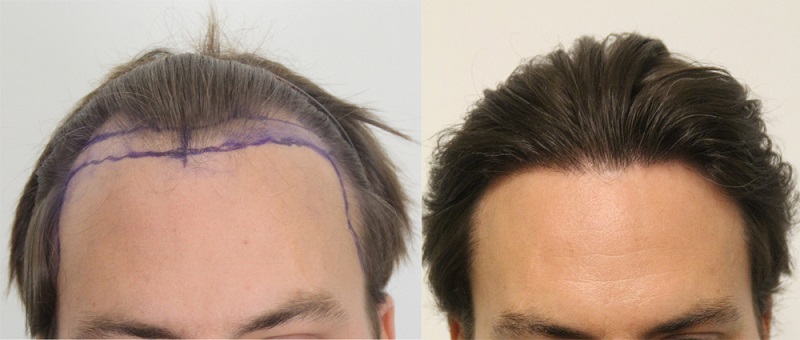 In India, people are becoming much more aesthetically aware these day. They are more conscious about their looks and this trend is increasing with each passing day. Out of all, luxurious hair is considered as one of the main asset for glam look. It enhances your overall personality. Conversely, if hair are not properly maintained it damages your whole appearance. In this regard, hair occupies top rank in order to look pleasing.
However, hair loss is one of the most common problem in India. Since, DYIs and remedies are not permanent solution. Thus, only solution to this drastic problem is Hair Transplantation. If your are curious about that what is actually Hair Transplantation, then we will answer it. It is a surgical technique which involves the implantation of donor hair follicles in to patient's affected area.
According to study of Shankar K, hair loss prevalence in India is about 60.4%. Another study finds out there are 1.8 million people suffering from hair loss. Moreover, 58% of Indian men of 30 to 50 years have baldness problem said study of DS Krupa Shankar. Similarly, Dr Tejinder Bhatti said 63.2% of Indian men aged 21 to 61 years has intense hair fall problem. An article published in the New Indian Express in 2018. It revealed that 46% of total young Indian youth suffering from baldness. In addition, receding hairline in Indian women is also prevalent. The same problem prevails for people abroad as well. Medical tourists opt for having their Hair Transplant procedure in India to get the best treatment at the most affordable prices.
Previously, this procedure was limited to primitive techniques which results in to ineffective and unnatural looks. There was not as such advancement in this field. However, with the advent of new technologies and studies supported by different experiments, hair transplant is moving towards more innovation. It is now capable of providing natural and permanent looks.
Globally, hair transplant market is flourishing radically. Meanwhile, the chances are also very bright in future for this trend. It is a common problem worldwide and awareness regarding hair transplantation is also increasing. According to International Society of
In a single year of 2014, over 1 million hair transplant surgeries performed around the whole world. Moreover, this study also claims that this trend drastically increased to 74% between year 2006 and 2014. However, in view of hair transplant surgery crucial demand, the overall cost of this surgery is quite high.
In the interim, hair transplant cost in India is cheap and reasonable as compared to other countries especially of Europe's. Presently, India is seen as best destination for opting Hair Transplant surgery in minimal and affordable rates. Even people from western world are also preferring Indian clinics because of affordable rates. According to ClinicSpots, you can save more than 70% of your amount if you opt Indian Hair Transplant Clinics.
Since, India has huge population. Simultaneously, as mentioned above, the rate of hair loss and baldness is also increasing at tremendous rate in country. Thus, in order to cater this huge influx a large number of respective surgeons and clinics are required. Presently, there are more than two thousand clinics operating in India specifically dealing with Hair Transplant Surgeries. Moreover, they are operating in expert supervision of experienced and professional surgeons.
Usually, there are 2 process involved in hair transplantation namely Follicular Unit Transplant (FUT) and Follicular Unit Extraction (FUE). The difference between both lies in the way of extracting the graft. FUT involves extracting a thin strip of hair follicles from the back of scalp. This donated strip in itched in to patients scalp where required. On the other hand, FUE involves extraction of individual hair follicles through thousands of tiny and fortified punch incisions. These follicles are implanted in to patients required area through small holes. It is most common technique in India along with comparatively low rates than FUT.
Now let's talk about the cost of this surgery in India. As said earlier, overall cost of this procedure is far less than other countries. In India, it is charged as per graft. A graft is a group of 2 to 10 hair follicles. The number of graft depends upon the intensity or the grade of baldness that is determined by surgeon. Moreover, the cost also depends upon the location or city. It also depends upon density of follicles required and the specialists themselves. According to one safe estimate, the cost for one graft varies from INR 15 to INR 120. Moreover, in customized packages you may get more relief. As it usually cost around INR 30,000 which involves several sessions and afterwards care-session as well.
 Since, India has sheer number of hair transplant clinic and there are a lot of well known brands for this procedure.